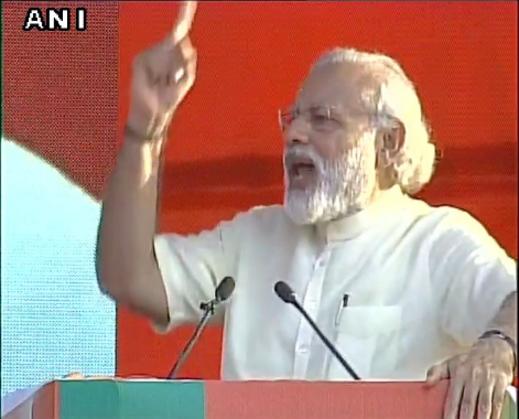 As the Modi government completed two years in office on 26 May, Prime Minister Narendra Modi addressed a massive rally in Saharanpur city of Uttar Pradesh and highlighted various achievements and initiatives undertaken by the NDA government within the span of two years.
Apart from advertising initiatives and achievements, Modi also made a number of promises while addressing the rally.
Here are top five announcements made by Prime Minister Narendra Modi:
1. Modi asserted that the age of retirement for doctors will be extended to 65 years from 62 years so that they can serve for longer while new doctors are trained.
2. He promised to provide LPG connections to five crore families in the next five years.
3. Modi stated that he has given his government a time limit of 1,000 days to bring electricity in over 18,000 villages.
4. He affirmed that the NDA government has doubled the pace of construction of roads and also that they have been building schools and hospitals in the state.
5. Meanwhile, Modi assured the farmers of the country that his government has started the process and are initiating schemes that would double their income by the year 2022.