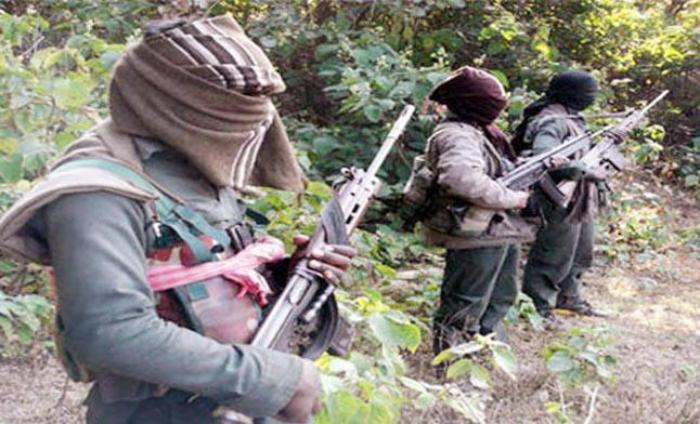 Two Border Security Force (BSF) jawans were killed and four others injured in an encounter with Maoists in Chhattisgarh's Kanker district today. The encounter between a Border Security Force patrol and armed Maoist cadres took place early on 12 March near the Chhotebethiya-Pakhanjore jungle.
Two jawans - Vijay Kumar and Rakesh Nehra - succumbed to their injuries while being airlifted to Raipur. The injured jawans, Manoj Kumar, S Thomson, Jagdish K and Bappa D, have been moved to a Raipur hospital.
"While two jawans have been martyred in the exchange of fire, four others have been injured," officials said.
The encounter took place around 2:30 am when a composite squad - comprising personnel from the BSF and district force - was carrying out a special operation in the interior forests of Bande police station area of the district, Kanker Deputy Superintendent of Police (DSP) Jayant Vaishnav said.
A joint squad of BSF's 117th and 122nd battalion along with the district force launched the anti-Maoist operation, Mr Vaishnav said, adding that when the security forces were near a river in the dense forest of Becha village, Maoists opened indiscriminate fire, leaving six jawans injured.
According to police, Maoists attacked security personnel as a part of a one-day Bastar-bandh - that was called to protest the alleged fake encounter and surrender of tribals in the region, according to posters pasted on the walls in different places.