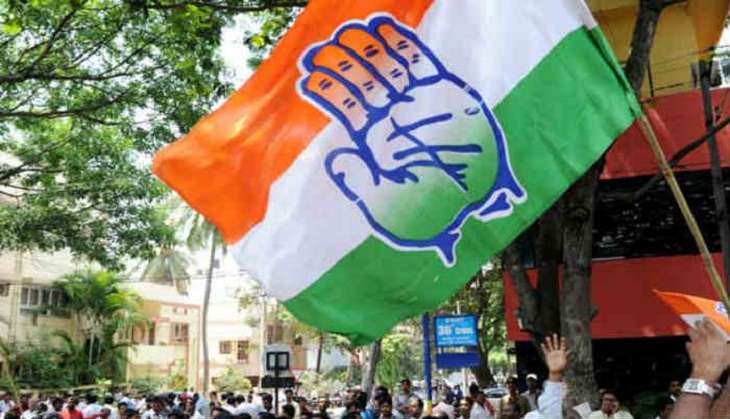 Days after former Uttar Pradesh Congress chief Rita Bahuguna Joshi joined the Bharatiya Janata party (BJP), 17 more leaders of the grand old party have resigned from the primary membership in her support.
The members, who left the Congress, were party secretaries, vice-presidents, women's wing and ward level leaders.
Congress state unit secretary Shabnam Pandey said everybody is condemning the manner in which a senior and reputed figure like Rita Bahuguna was insulted by the senior leaders.
"Everyone is hurt and they are all resigning in support of her," Pandey told ANI.
She further said that this type of injustice against women leaders should be strongly condemned.
"If a reputed party like the Congress, which has such a long history would make derogatory remark against a leader then what can be expected from others. I have been receiving requests from the entire state and so far around 100 to 150 people are ready to resign post this act. The number is expected to rise," she added.
Responding to a poser on whether she will also follow the footsteps of Joshi and join the BJP, Pandey said that she has not yet made any decision regarding this.
Last week, Joshi joined the BJP while blaming Congress vice-president Rahul Gandhi and election strategist Prashant Kishor for her exit.
"Prashant Kishor could be a poll manager, but he certainly is not the poll director. But, unfortunately, the entire direction and leadership of the election has been given into his hands. How long we have to walk, when we will stand and sit, all these things were told to us a day before, despite the fact that leaders are grass-roots workers. Nothing could be more unfortunate than handing over the party on contract (to Prashant Kishor)," she said.
Reacting to Joshi's exit, Congress general secretary Ghulam Nabi Azad called her an opportunist and said the fact is that she knew that she won't be able to win the election this time.
--ANI