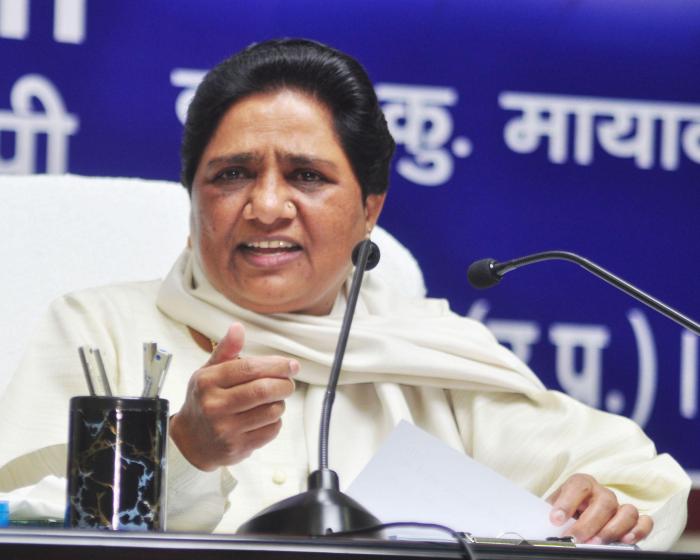 Twelve BSP leaders in Rajasthan have resigned from the party criticizing the functioning style of party supremo Mayawati.
After the death of BSP founder Kanshi Ram, Mayawati had lost connectivity not only with common man but also with the state party leaders, said BSP Spokesman Surendera Lamba, who also resigned yesterday along with 12 others.
"She (Mayawati) is no more interested in 'bahujan' but inclined towards 'bahutdhan' (more money), and in last five year she had not taken interest in the state party affairs", Lamba alleged.
"We are planing to join any other political party but not the BJP...we have a few options and invite from other political parties to join them," he hinted when asked for their future course of action.
"There are three BSP MLAs in the state assembly, but the party high command never cared", he claimed.
BSP state functionaries who contested last assembly polls Govind Kumar Kumawat, Ismail Khan, Saleem Khan, Dr Hasan Raza, and J P Verma also resigned from the primary membership of the party.
Rajasthan BSP appeared to be an orphaned group of workers as no one from party high command paying any interest, Ismail Khan, BSP minority leader commented.
Party's state sectary Iqbal Khan, district president Hansraj Bairva, former district secretary Rajkapoor Kumawat, former district secretary of Sawaimadhopur Mukesh Meena, former Jaipur BSP secretary Kuldeep Yadav, and party Vidhyadhar Nagar chief K Shankar Kumawat also quit the party.
When contacted the state BSP President Bhagwan Singh Baba did not come on line to comment on the matter.
Last month, over 500 BSP members had resigned and joined the Congress.
-PTI