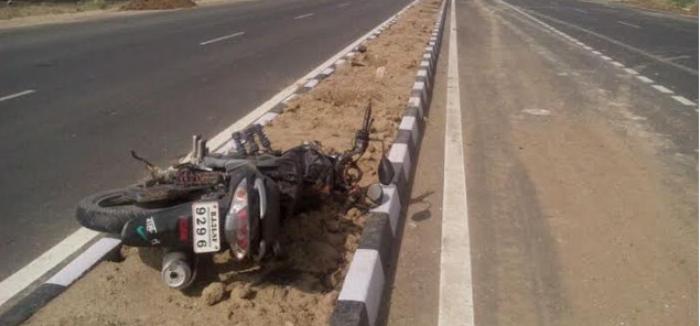 Nearly 1.5 lakh people lose their lives in road accidents in India each year. On an average 5 lakh accidents happen on Indian roads per year.
The statistics were mentioned by the government in Lok Sabha today. About 78 per cent of the accidents occur due to the "fault of drivers" and there is a need to ensure proper training for drivers, Minister of State for Road Transport & Highways Pon Radhakrishnan said.
Replying to questions, he said more than five lakh road accidents take place every year and around 1.5 lakh people are killed on an average. Over four lakh are injured, he said.
The details came at a time when there are rising concerns about road safety amid many loss of lives in accidents.
To a query on whether there are plans to institutionalise training facilities for drivers as there is a huge requirement of such people in the country, Radhakrishnan said licenses are given by state governments and Centre does not have any role.
The response elicited angry reactions from some members, with BJD's Tathagata Satpathy saying that many people are dying on the roads every day but the government is casual about it.
Intervening, Parliamentary Affairs Minister Venkaiah Naidu said the Centre and states must work together and evolve methods.