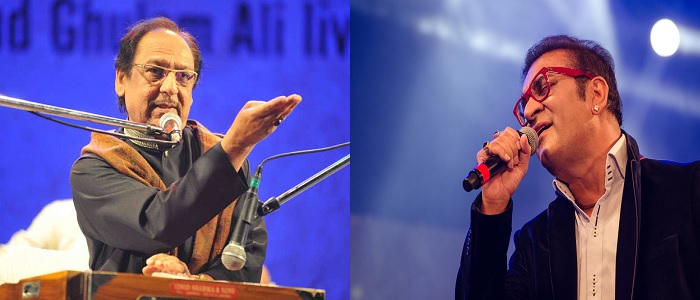 After controversial tweets about the Salman Khan Hit and Run Case, singer Abhijeet Bhattacharya yet again shocks one and all with his series of tweets supporting the ban on Pakistani Ghazal singer Ghulam Ali.
"These shameless people have no self respect, no work except terrorism. So called Hindu political parties jst shout 4 mileage bt never tk action agnst these Dengu Artists from terrorist country.These qawwals don't come here on their merit but due to paki Dalals #prestitute and @MaheshNBhatt," Abhijeet tweeted.
While the singer's remarks have sent shockwaves, he was fully backed by the Shiv Sena, who said that they 'welcome his statement as he speaks for the nation.'
Indian artists like actor Shabana Azmi, designer Wendell Rodricks and filmmaker Mahesh Bhatt have expressed their displeasure towards the maestro's ban saying that music knows no boundaries, while Pakistan's censor board chief hoped that the Indian government will handle the issue 'responsibly'.
-ANI