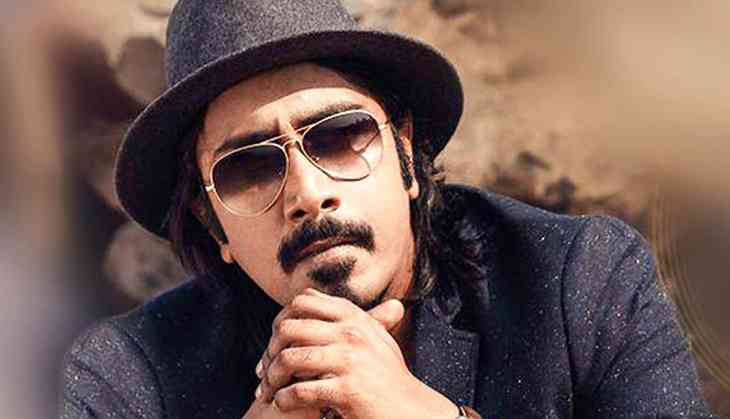 It all started with the Mahesh Bhatt's Bollywood film 'Jism 2'. That's where Arko Pravo Mukherjee, a music composer and lyricist, began his journey 5 years ago. Now, half a decade later, Mukherjee is making his mark on the global stage -- he has entered the Billboard Dance Club 50 charts courtesy his latest hit single Reeva.
In fact, Reeva was such a hit that it peaked as the number one break out song for the Billboard Dance Club 50 Charts.
The video track, shot in Los Angeles, United State, with international supermodels was released on 3 April. "From past one year, my management team, Sujit Tewari and Shehan Raj, have been working on my parallel career in the West. We independently decided to launch a single and now we have major labels chasing us to tie up," Mukherjee told ANI. "So far, we have received positive response from the US markets with this track playing in every single nightclub. Next I'm looking at collaborating with mainstream artists like Bruno Mars, John Legend amongst others," the composer added.
The achievement is a dream realised for Mukherjee, whose first language is English and has always wanted to release an English album.
Reeva
With a peak position of 45, Reeva is now at number 48, right below Zayn Malik and Taylor Swift's I Don't Wanna Live Forever from th movie Fifty Shades Darker. Another Indian, Anjali Malhotra, is a new entrant this week at number 49 with her single Undress.
Global DJs Hybrid Heights and Sted E remixed the song and this original club mix is what became a super hit. To add to this, there will be a Bollywood mix as well. This one will feature DJ Aqeel, Youtube sensation Shirley Setia, and rapper Raftaar. Finally, there will also be an EDM mix
featuring Lost Stories.
However, Mukherjee's success overseas doesn't mean he's neglecting his Bollywood roots. Continuing his Bollywood career, he composed the track 'Tere Sang Yaara' from Akshay Kumar's Rustom.