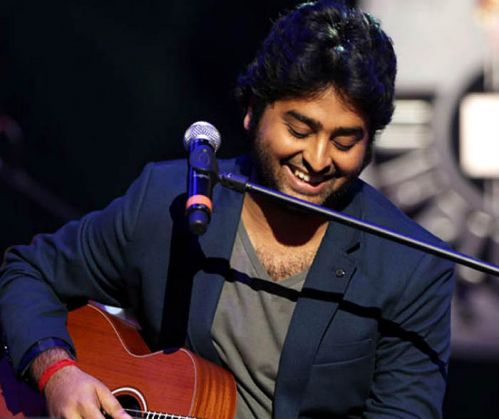 Bollywood singer Arijit Singh who rose to fame from 'Meri Aashiqui Tum Hi Ho' in 2013 musical hit Aashiqui 2 has allegedly received extortion call from gangster Ravi Pujari. He has been demanded an extortion of Rs 5 crore, told the police.
"The singer hasn't yet lodged an FIR," said DCP M Dahikar, adding that the suburban Oshiwara police only made "a station diary entry" regarding his complaint.
"The singer told the police that Pujari, who spoke to his (Arijit Singh's) assistant, said if he can't pay, then he can do some foreign shows for free (in lieu of ransom)," said Subhash Khanvilkar, senior inspector, Oshiwara police station.
Singh said he would file an FIR if the gangster threatens again, Khanvilkar added..
Talking to the media, he said "I generally don't answer to unknown numbers. That day when Ravi Pujari called my phone was off and he called my manager. He told me he wants to talk to me and made a conference call. By then, I got to know from him that he was asking a ridiculous amount of money."
"But over the phone, he was talking like a gentleman and asked me if I can sing songs for him and told me to be in touch," he added.
Reportedly, the singer has refused to take any police protection, even though securty was offered by the police.
He also took to Twitter to request media not to 'bother' him with questions on the case. He posted:
It's a humble request to media to stop bothering me about news. There are other important things happening in India.

— arijit singh (@raiisonai) August 17, 2015
-With inputs from PTI