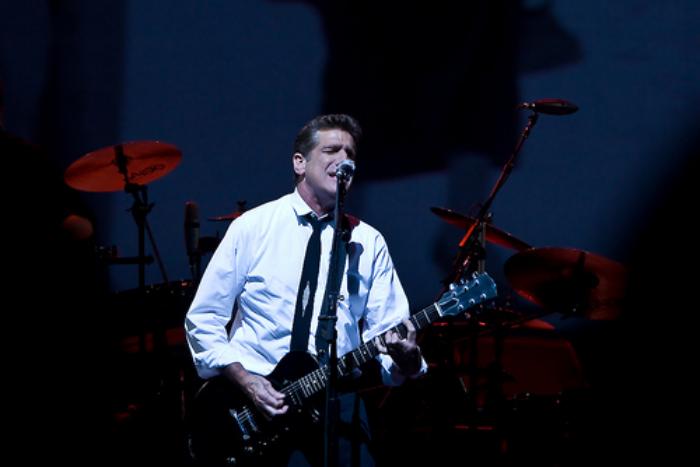 Singer, songwriter and guitarist Glenn Frey died on 19 January. The six-time Grammy award winner was 67.
Along with drummer Don Henley, guitarist Bernie Leadon and bassist Randy Meisner, Frey set up the Eagles in Los Angeles in the 1970s. The four were initially brought together as a backup band for Linda Ronstadt.
Only Frey and Henly remained of the original lineup when the band broke up for a 14-year period in 1980.
"The bond we forged 45 years ago was never broken, even during the 14 years that the Eagles were dissolved," the Associated Press quoted Henley as saying.
"Glenn was the one who started it all. He was the spark plug, the man with the plan. He had an encyclopedic knowledge of popular music and a work ethic that wouldn't quit. He was funny, bullheaded, mercurial, generous, deeply talented and driven."
As a solo artist, Frey sang for a number of films and television shows, all of which were well recieved.
Here are top 5 songs from Frey and the Eagles that you need to add to your playlist today:
1) Take It Easy
The first ever offering from the Eagles, their 1972 debut single Take it Easy - written by Jackson Browne - will give you all the feels.
2) Tequila Sunrise
If this song from the 1973 album Desperado isn't already your go-to hangover song, you're doing life wrong. Frey seems to be showing off his vocals in Tequila Sunrise. And with a voice like his, we see why.
3) True Love
Hit play now and be awestruck at Frey's seemingly effortless transition from grunge to R&B in this 1988 solo track.
4) One of these nights
In a 2012 interview to CNN, Frey had called this title track from the 1975 the song that defined him.
5) Hotel California
No list of Eagles' songs is complete without a mention of Hotel California - the title track from the best known Eagles album of all time. Frey and the rest of the band probably had no idea that years from now, this song would be immortalised in the daily evening playlists of just about every pub or restaurant in far off India.