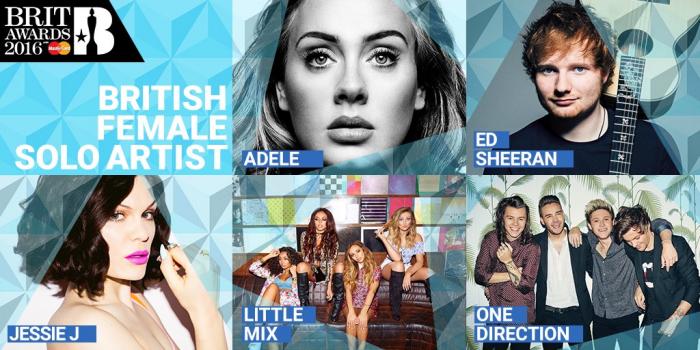 What's the point of a world where Adele doesn't win everything? Nothing. Zilch. No bloody point, as the Brits would say. At last night's Brit Awards 2016, the biggest winners turned out to be the voice who says 'Hello' best, Coldplay, Bjork, and Tame Impala.
The night began on a high note as Coldplay opened the ceremony with their latest hit single, Hymn for the Weekend. The standout performances of the night were:
Rihanna and Drake 'Work'ing it out

Justin Beiber (don't LOL, he did a good job) sitting down for a singalong of Love Yourself with James Bay on the guitar

Adele performs 'When we were young'

Lorde's stunning tribute to David Bowie - with no help from orange wigs, flaming make-up or Intel #SorryGaga

James Bay's soulful solo performance of Hold Back the River

In a segment, one of the hosts - Anthony McPartlin - showed up in a ball gown. We're going to count that as a performance too, thankyouverymuch.
But what's the best thing that happened all night you ask? During her acceptance speech, Adele thanked her record label and her manager, ending her thank you note with this gem:
'I'll like to take a quick second to thank my management and my record label for embracing the fact that I'm a woman and being encouraged by it, and I'll also take this moment to publicly support Kesha.'
It's easy to see why the world loves this woman.
Enough with the Adele-loving, here's the complete list of winners at the Brit Awards 2016:
British Male Solo Artist: James Bay
British Female Solo Artist: Adele
British Breakthrough Act: Catfish And The Bottlemen
British Single: Adele - Hello
Mastercard British Album of Year: Adele - 25
British Video of the Year: One Direction - Drag Me Down
International Male Solo Artist: Justin Bieber
International Female Solo Artist: Bjork
International Group: Tame Impala