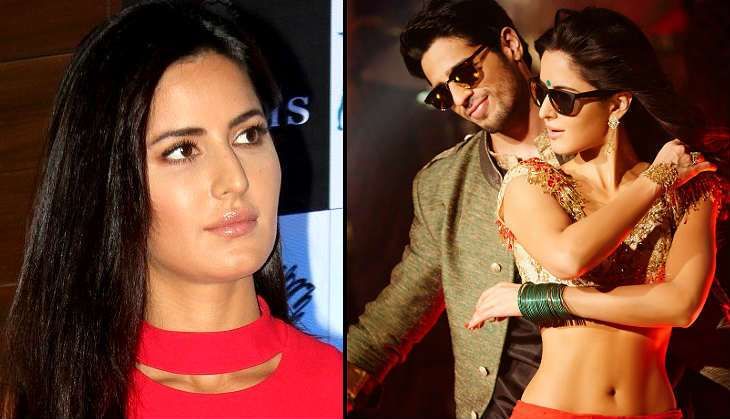 Sidharth Malhotra and Katrina Kaif's Kala Chashma has taken social media by storm. While the song has gone viral and is topping the chartbusters' list currently, seems like even the actors can't get enough of it.
In a video being shared massively on Twitter, Sidharth and Katrina can be seen grooving to Kala Chashma once again. Even in this video, their swag is unmissable.
Also read: Baar Baar Dekho's Kala Chashma has Katrina Kaif, Sidharth Malhotra & 2 stars you missed!
Watch the video here:
Warning (2): file_get_contents(https://api.instagram.com/oembed/?url=https%3A%2F%2Fwww.instagram.com%2Fp%2FBIiAWvlhvKB%2F%3Ftaken-by%3Ds1dmalhotrafc): failed to open stream: HTTP request failed! HTTP/1.1 404 Not Found
 [APP/Controller/MediaParserController.php, line 218]
No data to display.

And, watch the Baar Baar Dekho track here:

Also read: Baar Baar Dekho: The theatrical trailer of Katrina Kaif - Sidharth Malhotra film out on 3 August

The trailer of the film will be out soon. The two actors have been receiving constant praise on social media for their peppy dance moves and entertaining chemistry. Kala Chashma in Baar Baar Dekho is a Baadshah-modified version of popular Prem Hardeep's Tenu Kala Chashma Jachda Hai. Check out a few tweets about the track here:

Also read: Will Katrina Kaif sign on for Salman Khan's comic caper with Rajkumar Santoshi?
Cool video, swag !😎 https://t.co/qKwCCgbHYZ

— Sidharth Malhotra (@S1dharthM) August 1, 2016
Killing it with the moves Shruti 👍😎 https://t.co/OD0RmtPCl9

— Sidharth Malhotra (@S1dharthM) August 1, 2016
#KalaChashma killer tune.Gonna leave my shades on.Congrats @FarOutAkhtar @ritesh_sid @karanjohar katrina @S1dharthM nitya#excel#zee #dharma

— arjun rampal (@rampalarjun) July 29, 2016
😄thanks bud @VishalDadlani https://t.co/Sjj8Dz2SOP

— Sidharth Malhotra (@S1dharthM) August 1, 2016
Thanks bro 😎✌️ https://t.co/mfzPPZZ9Ml

— Sidharth Malhotra (@S1dharthM) July 30, 2016
Glad your liking it 😊👍 https://t.co/e8YazophLi

— Sidharth Malhotra (@S1dharthM) July 30, 2016
#KalaChashma party gets bigger! Loving the energy big love to all @BaarBaarDekho_ pic.twitter.com/0si0WrIFxR

— Sidharth Malhotra (@S1dharthM) July 29, 2016
Meanwhile, ahead of the trailer, the makers of the film have released a still featuring Sidharth and Katrina sharing a PDA-filled moment in a sea. Check it out here:
Also read: Photos: Katrina Kaif has pepped up her fashion game and her mini skirt is a knockout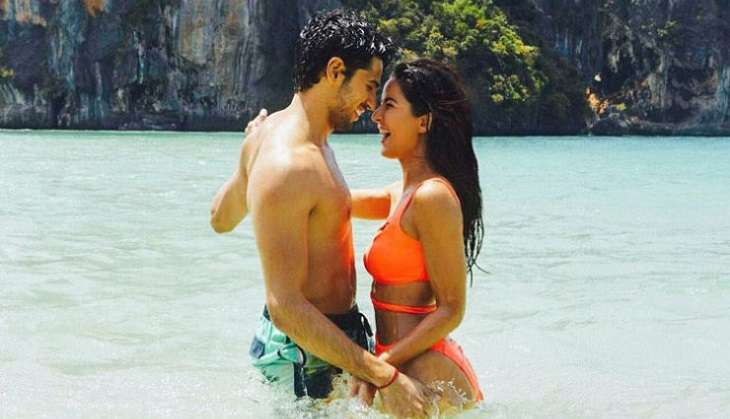 Katrina Kaif and Sidharth Malhotra in a still from Baar Baar Dekho (a movie still)