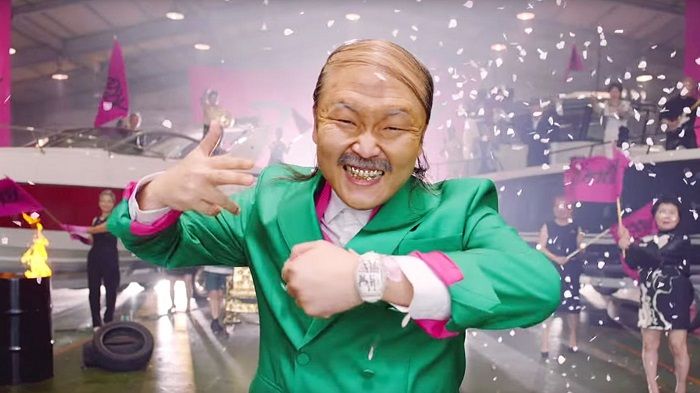 South Korean pop artist PSY took the world by storm when he released his single, Gangnam Style in July 2012.
The song could be heard everywhere from public events to even children's parties. The immensely popular song also became the first video to cross one billion views on Youtube. The West Indian cricket team made the signature Gangnam Style dance their victory move. Closer to home, Jacky Bhagnani danced to the song in his film, Rangrezzz.
Also Read: MTV EMAs 2015: Taylor Swift loses big time to Justin Bieber
PSY is back. And there's three of him this time. The musician has released his new song a catchy tune titled Daddy.
And if you haven't guessed it already, Daddy has its own unique dance steps which are sure to catch on fast.
Also Read: When A R Rahman enthralled Delhi with his first Tamasha performance on stage
The dance steps are as crazy as they get while PSY's three different looks in the song are sure to surprise you.
The song is supposed to be a tribute to family life. With its catchy tunes, unique dance moves and rather warm message, we're sure this song will take over our lives in the next few months. With wedding season upon us in India, this song is sure to be an absolute hit at the celebrations.
Also Read: Dilwale's Gerua song: Reality behind Kajol walking on water, 3 rainbows and broken airplane revealed
Check out this new earworm from PSY here. You will be singing this for days. You have been warned.
While the video is definitely a fun watch, only time will tell if it becomes a worldwide sensation like Gangnam Style.