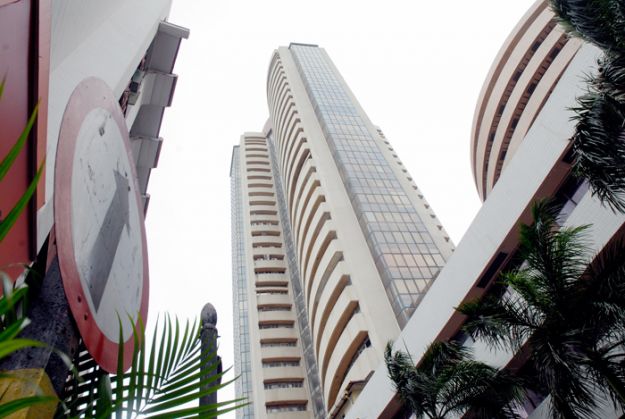 Update: The S&P BSE Sensex closes down 483.97 points, or 1.72%, at 27,687.72 points.
The BSE Sensex fell below the 28,000 mark after it tumbled over 500 points at midday on Wednesday. The Sensex followed the Chinese stock market, which was virtually shut down after it fell seven per cent today. China is witnessing its steepest drop in decades, with a 30 per cent correction in its stocks since mid-June.
Half of the Chinese listed companies voluntarily halted trading on 8 July. About 800 others had their stocks automatically halted after reaching the daily drop limit. To stop the fall, the Chinese Securities Regulatory Commission said it would increase the purchase of shares in the small and medium cap category.
The Chinese stock market was to be included in the Morgan Stanley Capital International (MSCI) index for the first time but Morgan Stanley has decided to delay this decision. The delay in the decision has caused worry as everyone who had bought on this apparent 'good news' now has to move out.
China is currently the world's second largest economy and a number of Indian companies have significant exposure to China. Sensex metal stocks slumped as they depend heavily on China. Gold, silver and platinum prices also fell in India. "China is re-living what India went through in 2008, excessive future exposure by retail investors," says Deputy Editor and Head of Research Business Line, Lokeshwarri SK. Asian shares tumbled to one-and-a-half year low.
Indian investors also fear the impact of the ongoing Greece crisis. Greek citizens have overwhelmingly voted 'No' in Sunday's referendum which has spooked the global stock markets. The Eurozone members have given Athens a 48-hour deadline to accept the bailout deal. Eurozone investors fear that if Greece fails to secure a deal, other nations could default as well.
So far, India has managed well, but it may not be able to shake off the impacts of both - a Chinese meltdown and the Greece crisis.