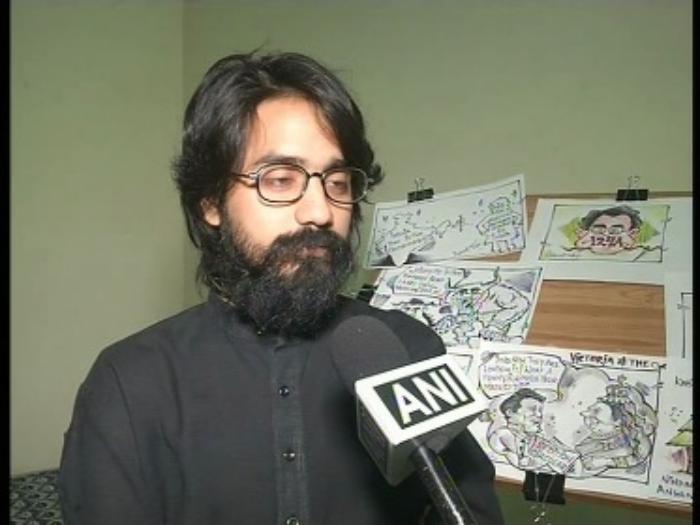 Kanpur-based cartoonist Aseem Trivedi on 27 October welcomed the Maharashtra Government's decision of withdrawing its controversial circular on sedition, saying that it was big step towards free speech.
"It is a very big step towards free speech. Two months ago on 27 August, when this circular had come, it was said that it could be very dangerous and could be misused because it had the provision of life imprisonment being given," Trivedi who had filed the Public Interest Litigation (PIL) said.
"I don't know whether it was intentional or not on the part of government to come out with this circular. But the fact is it was completely undemocratic to punish anyone, that too on the charges of sedition, for just expressing his/her opinion against the elected representative," he added.
He also appreciated the Bombay High Court's role in the whole case, saying that it played a very important role.
The Devendra Fadnavis-led Maharashtra Government today withdrew its circular on sedition law, which had specified the cases and instances in which sedition charges can be applied.
The state government had informed the Bombay High Court that it had withdrawn its circular on sedition law, which was facing criticism from all the political parties.
The High Court had earlier this month extended its interim order restraining the state government from acting on its circular issued to prevent misuse of Indian Penal Code (IPC) Section 124-A which deals with sedition.
According to the guidelines issued by the state government in its circular, sedition charges could be slapped on a person, who tries to incite violence or create public disorder by means of words or signs.
The circular added that sedition charges would not apply to those trying to bring change in the government through legal means without hatred and contempt.
-ANI