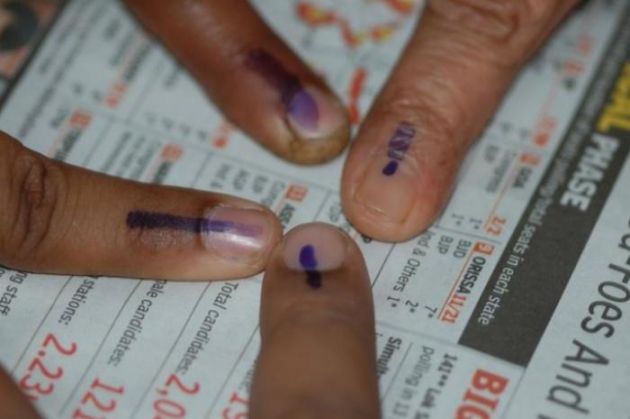 A rather awkward situation has reared its head in Uttar Pradesh. Voters for the upcoming panchayat polls will have no choice but to hold up their middle fingers to be inked and photographed.
Why? Because of two back-to-back elections this month - the first round of polls for Zila and Block councils. Those who have voted already have the ink - which is almost impossible to remove - on their index fingers.
For the second round of polls for the village panchayats, to be held held from 29 November, the state election commission has ruled that the voters should - for the first time ever - get their middle fingers inked.
What is the state election commission saying?
State election commissioner, SK Agarwal, stated that this was for the first time that the panchayat polls were being conducted in two phases and that too within less than a month.
The last polling date for the first phase was 29 October, while the panchayat polls kick off on 29 November.
The ink, which is applied on the index finger of the left hand of voters, takes more than a month to evaporate.
While showing the middle finger is considered an obscene gesture, the state election commission decided on it in order to eliminate the confusion that would arise on whether the inked index fingers were for the first or the second round.
So is the problem solved?
The problem for the state election commission doesn't end here. The major challenge before the commission is to spread this information among 11.5 crore voters in such a short span, so as to avoid confusion at the time of voting.
The commission is now planning an aggressive campaign through print and electronic media in order to disseminate the information.