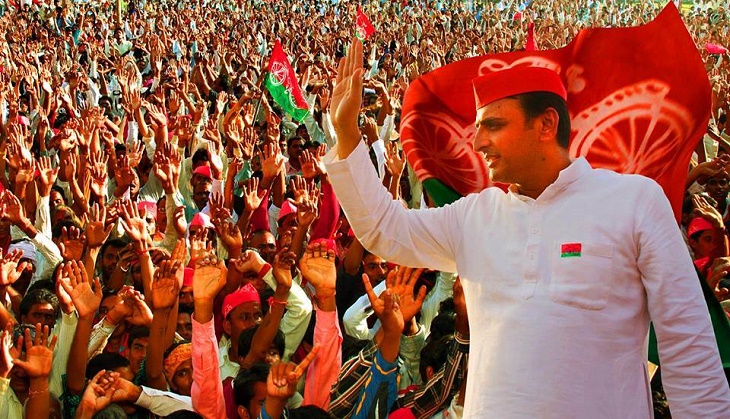 Samajwadi Party's Amar Singh's recent remarks that he was being insulted, sidelined and kept on "mute" have widened existing fault lines of discord between party leaders and family members of the Yadav clan.
It seems the young chief minister Akhilesh Yadav has 'failed' to impress the elders, be it within the family or outsiders. After Mulayam Singh Yadav slammed his son on various occasions, Amar Singh alleged that he felt humiliating that Akhilesh did not take his telephone calls and even kept him waiting.
This was the second dissension bomb in SP only days after the rift between Akhilesh and his uncle Shivpal Singh Yadav was bridged by party chief Mulayam Singh Yadav.
Akhilesh-Shivpal fallout dangerous for the SP
Samajwadi Party supremo Mulayam Singh Yadav had publicly indicated that all was not well within the family, and that the feud between uncle Shivpal and nephew Akhilesh was very dangerous for the party.
Supporting his brother, the SP supremo said if Shivpal leaves, the party is bound to be divided.
Power struggle is on, Akhilesh still a puppet CM?
Ever since Akhilesh became the state's Chief Minister, he has failed to project himself as a man with complete power. As leaders like Azam Khan, Shivpal Yadav, Ram Gopal Yadav and father Mulayam Singh Yadav didn't let go of the reigns, Akhilesh is often dubbed a puppet CM.
On 5 August, Mulayam, in a show of strength had claimed that he alone will decide the candidates for the upcoming polls, indicating that Akhilesh will have no role in it.
Till now, all this was confined to inner politics, however, it's now beginning to come out in the open. The mud-raking is threatening to swamp Samajwadi Party's poll prospects, clearly indicating that a power struggle is going on within the family.