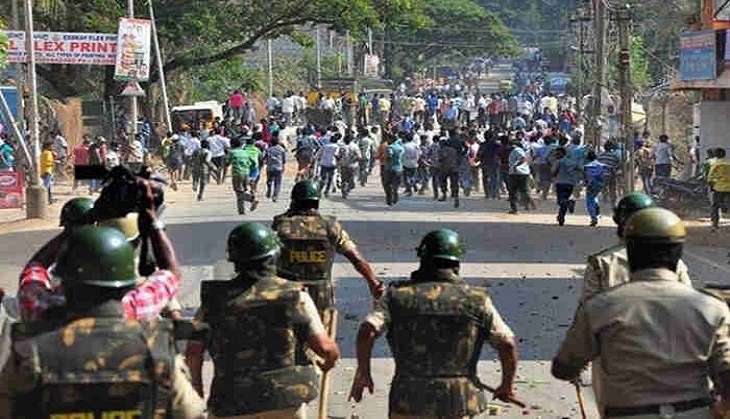 The term of the one-member judicial commission probing the Mathura violence in Uttar Pradesh has been extended by three months.
"The government has extended the term of one-member judicial enquiry commission on Jawahar Bagh, headed by Justice (Retd) Mirza Imtiaz Murtaza by another three months, making total term of the commission five months," Secretary of the commission Pramod Kumar Goyal said.
The current round of the recording of statements started today.
"On oath, statements of those who have filed affidavits earlier, would be recorded by the commission up to 12 August in the current round," Goyal said, adding statements of 35 people who had taken oath earlier have been recorded.
Many people, including government officials, have not yet filed their reports or affidavits in response to the notices issued by the Commission.
"Owing to pre-occupation in some personal work some private people might not have yet turned up for recording their statement," he said.
"We are receiving full cooperation of the witnesses," Goyal said.
Some encroachers had been occupying the Jawahar Bagh land for over two years and in June, violent clashes took place when police tried to evict them under court orders. The violence had left 29 people dead, including two police officers.
-PTI