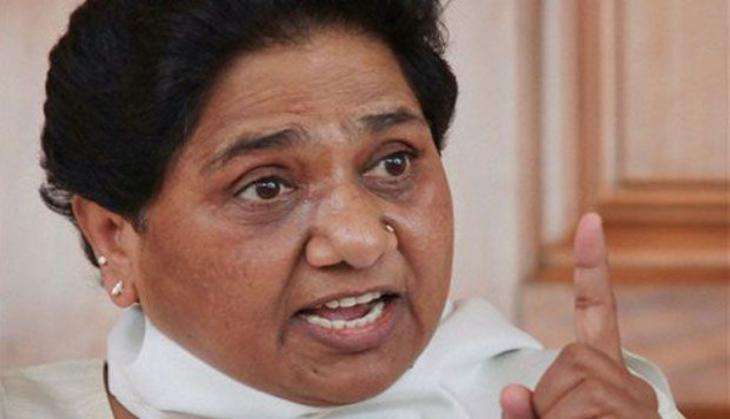 Bahujan Samaj Party chief Mayawati on 28 August said the Bharatiya Janta Party (BJP) is in a desperate position in Uttar Pradesh as it is ready to accept people 'rejected' by her party.
She was indirectly referring to the desertion of two senior BSP members, Swami Prasad Maurya and Brijesh Pathak, who joined the BJP. Addressing a rally in Azamgarh, Mayawati said, "BJP has no candidate in UP. That is why they are including people who have either left my party or are expelled."
She accused Prime Minister Narendra Modi of being 'anti-Dalit' and recalled the Una incident and the death of Dalit scholar Rohit Vemula to back her assertion."This government can never do good for the Dalit community," she said.
She said ever since the BJP came to power, inflation and unemployment have risen exponentially in the last two years.
Mayawati pointed out that the BJP-led National Democratic Alliance (NDA) government at the centre is working for capitalists. She further said that minority communities under the BJP government are living in fear and are being threatened by the 'Gau Rakhaks'.
Accusing the Samajwadi Party (SP) of being incapable of controlling crime in the state, she said women are getting raped daily. She said that BJP and SP are jointly deceiving the people of UP.
This is the second phase of the BSP campaign for the upcoming 2017 assembly elections.
-ANI