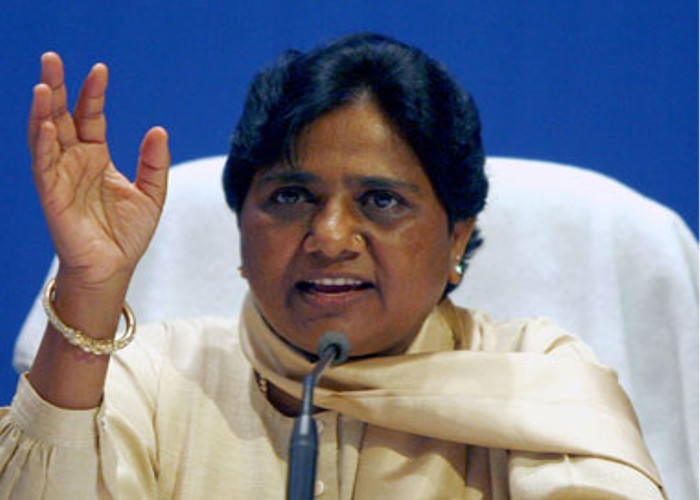 Attacking the Bhartiya Janta Party (BJP) today, former UP CM Mayawati accused the BJP of misusing the Central Bureau of Investigation (CBI) for framing her in the multi-crore National Rural Health Mission (NRHM) scam.
The Bahujan Samaj Party (BSP) supremo today held a press conference and spoke about the CBI's plans of quizzing her. She said, "CBI officials contacted me last evening and said they want to question me about the NRHM scam."
She added, "The CBI is free to question me about the NRHM scam as I have no connection with it. I pointed out that all the decisions are taken by the cabinet and not the CM."
Mayawati also said that she will not bow down for anyone. "BJP people have forgotten that I am not the one who can be bullied. I don't bow down in front of anyone," she declared.
She accused the BJP of using the CBI to target Opposition leaders. "The BJP, which is trying to use the CBI, should give up such tactics," she maintained.
She stated that the BSP would stage a nationwide protest if the Union government acts on the RSS chief's advice regarding reservations.
Mayawati is likely to be grilled soon in the multi-crore NRHM scam
The NRHM scam
It had been alleged that a huge sum was siphoned off by politicians, bureaucrats and doctors from funds meant for the NRHM, a central government scheme to provide healthcare facilities to people in rural areas.
The NRHM scam was worth over Rs 10,000 crore.
As many as five persons were allegedly murdered in an attempt to cover up the large-scale irregularities in the case.
Babu Singh Kushwaha, a former UP cabinet minister during the Bahujan Samaj Party rule, was arrested on 3 March, 2012 and is still in jail.