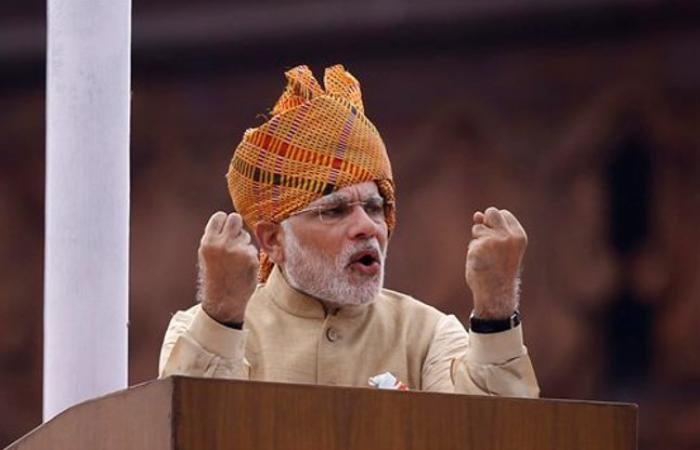 On the first anniversary of his popular radio broadcast, Mann Ki Baat, Prime Minister Narendra Modi spoke about a 12-year-old boy he met during his Varanasi visit and how his passion for physics impressed him.
Kshitij Pandey, a Class 7 student of a Central government school in Benaras, had met the PM at Direka guest house on 18 September. Reportedly, Modi had spent 10 minutes interacting with him, the most he spent with anyone during the trip.
The boy is working on a research project through which he aims to develop a technology that can render nuclear weapons inactive. He has named the project 'death-ray machine'.
Kshitij is also working on three other projects, namely 'Mukt Urja', 'Vayu Doot' and 'Robot-with-Feeling'. He received a call from Prime Minister Office (PMO) on 19 September, and was asked to submit a description of his project to the office.
He told Patrika that the Prime Minister has assured him of providing a proper laboratory to carry on his research work. His father, Rahul Pandey, works as a technician at BHU.