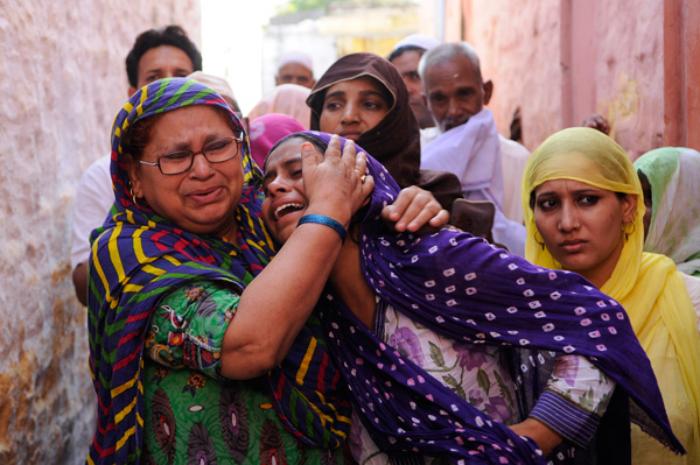 Family members of Mohammad Akhlaq, who was lynched by a mob in Dadri in October over allegations of consuming and storing beef, on 6 December met UP chief minister Akhilesh Yadav.
Akhlaq's family informed him that they do not want the probe to continue into the matter. According to the family members, they were satisfied with the action taken in this case so far and with the Rs 45 lakh compensation that was given to them.
Also read: No intolerance here; Muslim men collect money to release Hindu prisoners
Akhlaq was hacked to death in Dadri's Bishada village, while his son Danish was critically injured by an angry mob which had barged into their house following rumours that the family had consumed beef.
Danish's elder brother, Sartaj, is a corporal with the Indian Air Force. Defence Minister Manohar Parrikar announced that Sartaj would be given accommodation at the IAF's Subroto park residential complex in Delhi.
Also read: After Dadri, mob lynches man for killing Dalit youth in Uttar Pradesh
Amidst debate in political circles over the issue, the Union government told Parliament during the current Winter Session that though no inquiry has been initiated by the Home Ministry into the Dadri lynching, a report has been sought from the state government on the incident.
Also read: Cow slaughter ruled out in Mainpuri violence; 21 arrested
(with inputs from PTI)