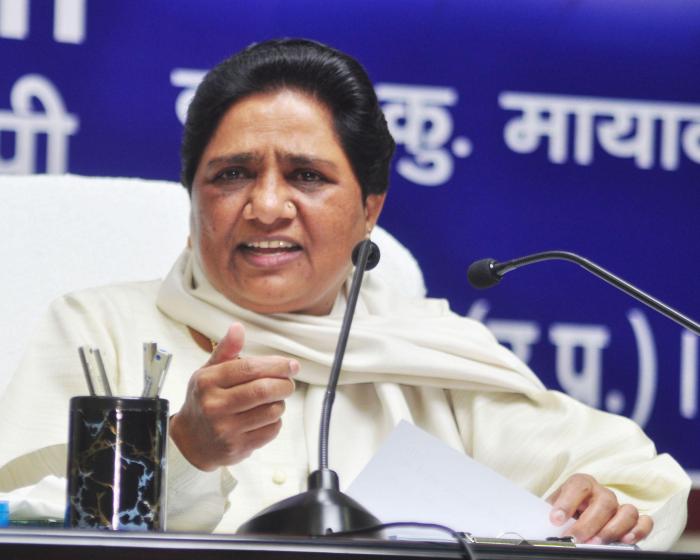 The Central Bureau of Investigation (CBI) will soon be questioning former Uttar Pradesh chief minister Mayawati in connection with the alleged swindling of funds in implementation of centrally funded National Rural Health Mission (NRHM) scam.
The Bahujan Samaj Party supremo, who was at the helm of affairs in UP during 2007-12, will be called for questioning in connection with the case. The CBI will question her in an attempt to unearth the larger conspiracy of the Rs 10,000 crore NRHM scam.
The CBI needs clarification on funding of some projects under NRHM in which some top officials including the then Principal Secretary, Health, Pradeep Shukla has been charged.
Allegations
It had been alleged that a huge sum was siphoned off by politicians, bureaucrats, and doctors from the funds meant for the NRHM, a central government scheme meant to provide healthcare facilities to people in rural areas.
The NRHM scam
The NRHM scam was worth over Rs 10,000 crore.
As many as five persons had died or were allegedly murdered in an attempt to cover up the large-scale irregularities in the case.
Babu Singh Kushwaha, a former UP cabinet minister during the Bahujan Samaj Party rule, was arrested on 3 March 2012, and is still languishing in jail.
Kushwaha had recently moved the apex court seeking bail, which was dismissed, with the court saying the allegations against him were very "serious" and it was a "good case for dismissal".
The NRHM scam cases are being investigated by the CBI which has submitted a charge sheet against the accused persons. The trial is going on at a CBI court in Ghaziabad.
(with inputs from PTI)