Raza Naqvi
| Updated on: 10 February 2017, 1:50 IST
As major political parties have started setting the stage for the 2017 Uttar Pradesh Assembly elections, it seems Asaduddin Owaisi's All India Majlis-e-Ittehadul Muslimeen (AIMIM) is busy focusing on areas that witnessed communal riots/tensions since the Samajwadi Party came to power in 2012.
Though AIMIM is officially claiming that it will contest all 403 Assembly seats, according to party insiders the party will focus on communally charged areas, especially in parts of western UP.
Speaking to Catch, Shaukat Ali, AIMIM UP president said the party is confident that it has a stronghold in regions where Muslims suffered the most. "Not only are the riots victims supporting us, but even Dalits and Muslims in eastern UP have showed their support to our leader Asaduddin Owaisi," he said.

AIMIM supporters in Kanpur
Why communally charged areas?
In March 2012, when Akhilesh Yadav became the youngest Chief Minister of India, people were expecting something different from SP. However, the state saw a sharp increase in communal violence and lawlessness, which the Akhilesh government failed to stem.
Uttar or riots Pradesh?
2012: 118 cases of communal violence reported in the state.
2013: 247 cases recorded
2014: 178 cases recorded
2015: 155 cases recorded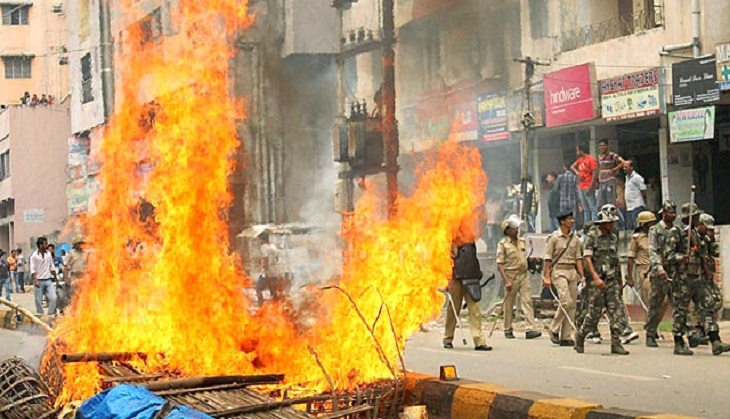 Representational Image
'Muslims won't fear for their lives if AIMIM is there'
Speaking to Catch, Er Iftikhar Hasan, Kanpur dist. President of the AIMIM, said, "We are planning to contest all seats, however we will focus more on western UP as Muslims had to face a lot of problems there due to people like Sanjiv Baliyan and Sangeet Som."
"The place, which was famous for Jat-Muslim solidarity, has now fallen apart, the region is yet to regain its composure, the narrative of hatred has kept the entire region on edge. What the SP couldn't do, the AIMIM will do and ensure that Muslims stop living under the fear of losing their lives," he added.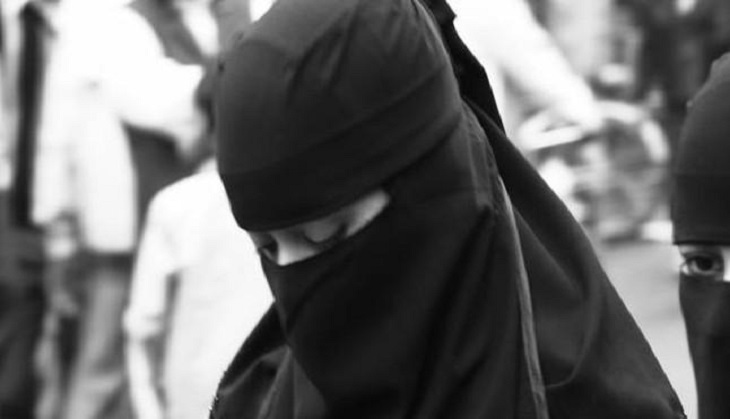 Representational Image
Why western UP is important?
Western UP has witnessed dramatic communal tensions since 2012. Some of the major incidents are:
Dadri lynching, 2015: A Muslim man, Mohammad Akhlaq, was brutally murdered by an angry Hindu mob after rumours spread that he had allegedly stored beef in his refrigerator.
Muzaffarnagar riots, 2013: The most infamous riot that took place under the SP regime. Riots broke out after a Muslim youth named Shahnawaz Qureshi was killed. Nearly 63 people were killed and more than 50,000 rendered homeless as a result.
Bareilly, 2012: Riots broke out on the streets of communally sensitive Bareilly on the first day of fasting during the holy month of Ramzan on 22 July. Some Muslims objected to the loud music played by kanwariyas in front of the mosque where they were offering prayers after the day-long fast. Three people died in the riots.
Is communal tension the only reason?
No. Western UP is important for AIMIM due to the Muslim vote bank. "There are around 25 lakh Jat voters in west-UP, however there are almost 50 lakh Muslim voters. We can easily bank on these voters as there's less possibility that the Muslim vote will split this time as after the Muzaffarnagar riots, Muslims won't trust the SP," said Iftikhar.
"Congress and BSP were largely written off after the 2014 Lok Sabha elections so we have a fair chance of winning in areas of western-UP," he added.
If Mulayam is a 'pahalwan' then why is he scared?
The AIMIM state president also took a dig at SP supremo Mulayam Singh Yadav, saying, "He claims he is a pahalwan (strong man), then why is he so scared to allow Asaduddin Owaisi to hold public meetings in the sate?"
"SP knows how to fool Muslims, because they have Azam Khan who has been selling Muslims to the party. The SP is so insecure that it allows the Rashtriya Swayamsevak Sangh (RSS) to hold rallies but AIMIM can't do that in the state," he added.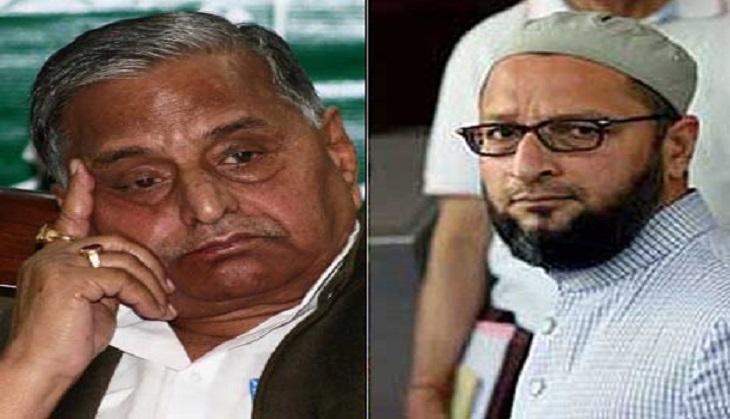 Representational Image
'Jai Bhim... Jai Mim'
"The slogan given by our Dalit brothers is apt. We (Muslims) are the ones who never discriminate against them, otherwise almost everyday a Dalit has to face discrimination by Hindus," said Iftikhar.
In the upcoming elections, the Muslim-Dalit combination can assist AIMIM in competing with other parties such as the BSP, which have worked on similar social engineering before. UP is home to more than 18 percent Muslims and 20 percent Dalits. Plus, it must be underlined that there are around four dozen Assembly seats where this combination can play a major role in securing a win. The AIMIM is well aware that it has much to gain from this combination and that is a big reason for Owaisi putting UP on his electoral radar.