Raza Naqvi
| Updated on: 13 February 2017, 4:36 IST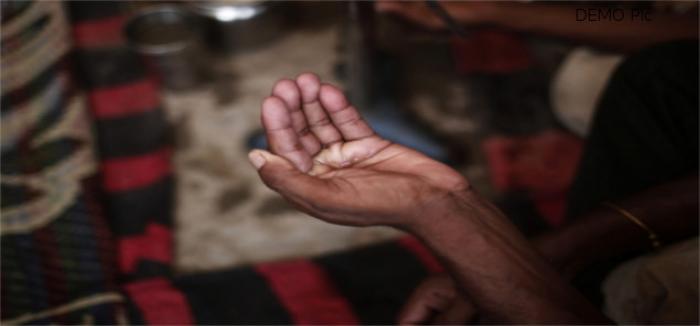 In a strange incident in Baghpat, Uttar Pradesh, some Brahmins are threatening conversion to Islam as a missing teenager of their community has not been found by the police.
The family is alleging that the girl has been kidnapped by a Dalit youth from the village, but the police have registered a missing person case.
The community members also met Additional Superintendent of Police Vidya Sagar Mishra, pressing their demand.
"Over 150 Brahmins of Titrauda area met me and urged to find the girl, who was allegedly taken away by a Dalit youth on 8 September. They have also threatened to convert to Islam, if she is not found," the ASP said.
The villagers staged a demonstration at the District Magistrate's office and gave him a memorandum, warning of mass conversion if the girl was notre covered.
This is not the first time when Hindus have threatened to convert to Islam in Uttar Pradesh:
Rampur conversions
In April, 2015, more than 800 Valmiki Hindus converted to Islam to save their houses from demolition.
Panic had gripped the Valmiki families after civic authorities allegedly marked their homes with red paint, to separate them for demolishing.
After fighting with the civic authorities for many days, the Valmikis threatened conversion to Islam.
When the authorities came to demolish their houses, there was high drama as the Valmiki families had gone ahead with their self-announced conversion amid heavy police deployment. Though a cleric from Amroha, who was supposed to assist them with the conversion, hadn't turned up, the Valmikis had sported skull caps and declared that they were henceforth to be considered Muslim.
Moga village conversion
In March, 2015, a dalit youth in Moga village converted to Islam as he had been denied entry into a temple.
Reportedly, members from his community had also threatened conversion to Islam. However, right-wing Hindu outfits requested them not to and they were then permitted to enter the temple.
When members of the Balmiki community had threatened conversion to Islam
The Vishwa Hindu Parishad had rushed to the "rescue" of about 60 members ofa Dalit community who had threatened to convert to Islam after they were not allowed to worship at the Balmiki Ashram in Baghpat.
The Dalits were residents of Jamaalpur village in Meerut and had alleged that they were not allowed to celebrate Balmiki Jayanti, birth anniversary of Saint Balmiki on 8October, 2014, at the Balmiki Ashram. They also alleged that an upper caste priest of the Ashram had been discriminating against them.
The UP unit of the VHP approached the families and assured them that action will be taken against the priest if their allegations were found to be true.