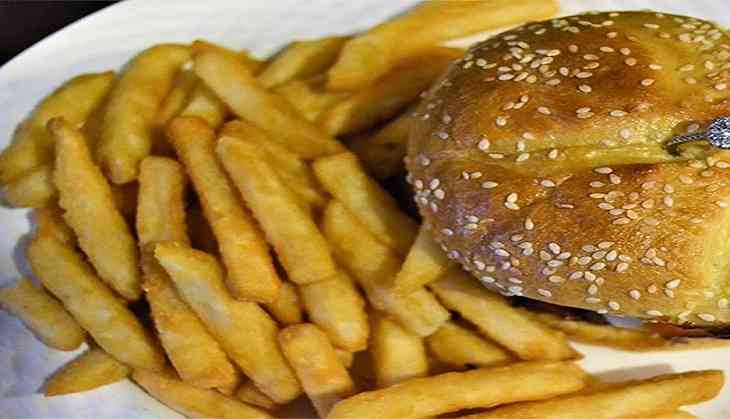 Yes, that moment of the year is just here and don't miss it to express your love for your beloved partner. This year try something crazy and special and amaze your partner. If your love is foodie than this Valentine gift is a just perfect match for your partner. Why don't gift your foodie partner a special Burger this Valentine?
This Resturant has a special kind of burger for Valentine that will make your valentine day even more special. Treat your partner with this special burger and make her feel a queen of your world. Everyone gift their love roses, teddy, chocolate but can you imagine gifting a Burger??
The most loving and romantic time to say 'I love you' is Valentine's day and everyone eagerly waiting for this moment. In this Valentine, week love is in the air and my not to make it's delicious too.
This Special gift is a perfect match for the foodie lovers. Can you imagine to gift your love a burger and that of worth rupees 2 Lakh??
Yes, that very true. This restaurant has a very special burger for this valentine eve that cost worth Rs. 2 Lakh. This Restaurant in Pauli's in Massachusetts, USA has a special burger for this Valentine's day, posted on Facebook.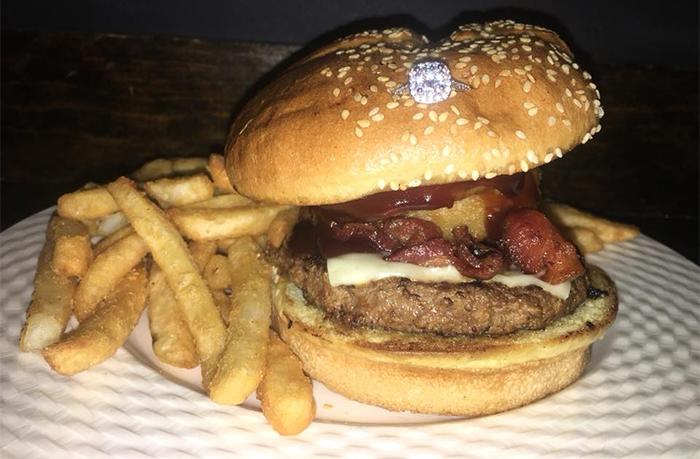 Now, you might be wondering what this burger has special in it. Then let us tell you according to report this burger has the ring topped with a 7/8 carat diamond.
So, are you planning to gift this special burger gift for your foodie partner?