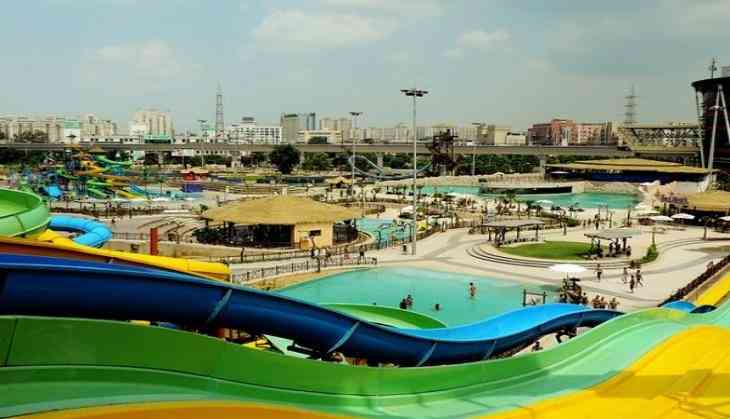 Cavemen didn't need to skydive or go bungee jumping as their daily quest for survival was enough to pump their adrenaline levels, but now, with all those smartphones, supermarkets and desk jobs, our lives have become duller.
Our pursuit of new highs may have spawned many adventure activities, but it turns out, you can get that tiptoeing-the-cliff-edge buzz from the amusement park rides as well.
If you're seeking your next adrenaline-filled day out, the following rides can give you that rush.
1. Skyfall: If you like water rides high and steep and are prepared to go any length to get your kicks, skyfall is the one for you available at Appu Ghar, Gurugram. Wildest water ride comes with a 90-feet-free fall drop and also holds the distinction of being the first free-fall ride in India. It is the most exciting and entertaining water ride that will blow your mind.
2. Nitro Roller-Coaster: Start your day with Nito roller-coaster at Adlabs Imagica, Mumbai. Give yourself a pat if you do it twice. Nitro is India's first 'floorless' roller coaster which almost kills you! Almost kills you, because it twirls, twists and turns at a rapid speed, which reminds you of speed from the movies like 'Final Destination' and 'The Fast and the Furious.'
3. Shot-N-Drop: Are you ready to face India's tallest ride? Get sky-shot at 4G force to 190 feet with Shot-N-Drop ride at Essel World, Mumbai. And, then the free fall drop loaded with bungee effect. Among all the fun activities that can be enjoyed, including the ice skating ring, discotheque and bowling alley, Shot-N-Drop ride serves as the prime attractions for people.
4. Mega Disco Ride: Your trip to World of Wonders is incomplete without Mega Disco ride. Bike like seating style, facing outwards, will make you feel as though you are pulling off an upbeat Hollywood stunt. This is your chance enjoy it the fast and the furious way. The endless experience of joy and thrill will continue when the ride will swing you in a pendulum motion along with rotating you and leaving you completely awe struck.
5. Recoil: Wonderla brings to you India's first ever reverse looping Roller Coaster - Recoil, which will give you a whole new experience of thrill. This high tech roller coaster is imported from the Netherlands and has two track ramps that go up to 40 meters. The train climbs one ramp and accelerates to 80 kmph in 1 second, before encountering a 'cobra roll' and a 'loop' in the tracks, climbing the second ramp, again to a 40 m height, and then doing it all over all again, only this time, it is backwards!
-ANI