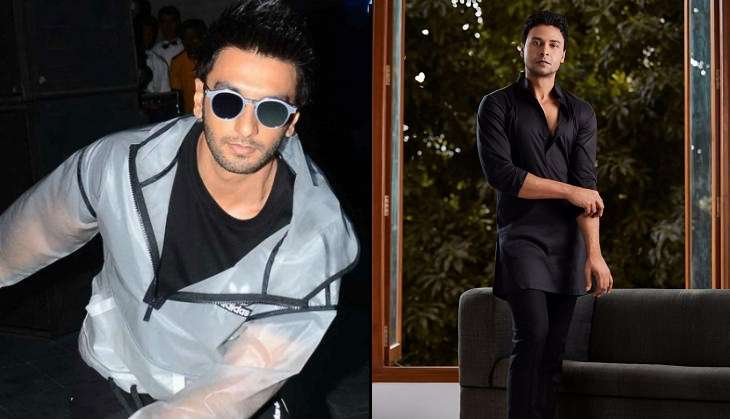 The July issue of GQ magazine featured Aamir Khan on the cover. In the same issue, the popular entertainment glossy released the list of top 50 most influential Indian men. These are the men who have defined popular culture in their quest of constant change, in their respective fields of work.
The names featured on the list belong to a diverse range of backgrounds and professions, from politics to entertainment.
Those to have featured on the list are pioneers in their respective field of work with names such as Virat Kohli, Ranveer Singh, Ritesh Agrawal, Vijay Shekhar Sharma, Prabhat Choudhary, Navroze Godrej, Umang Bedi, Arijit Bose, Krishna Ram Bhupal and Aditya Ghosh amongst others.
Here are six people from the entertainment industry who have found a spot in the list:
Ranveer Singh (Actor, 30, Mumbai)
Ranveer Singh Bhavnani is a Bollywood film actor. He made his acting debut in 2010 with a leading role in Yash Raj Films' romantic comedy Band Baaja Baaraat. The film emerged as a critical and commercial success, earning Singh a Filmfare Award in the Best Male Debut category. Singh went on to star in the romantic drama Lootera (2013), Sanjay Leela Bhansali's tragic romance Goliyon Ki Raasleela Ram-Leela (2013), his biggest commercial successes to that point, and in the action-drama Gunday (2014). In 2015, he starred in the ensemble comedy-drama Dil Dhadakne Do (2015), and portrayed Bajirao in the historical romance Bajirao Mastani, one of the highest-grossing Bollywood films, for which he garnered critical acclaim and won the Filmfare Award for Best Actor.
Prabhat Choudhary (Founder, Spice PR, 37, Delhi)
For over 12 years, Founder Prabhat Choudhary has turned the art of connecting with audiences into a science. He is now responsible (in part) for the success of every second A-List film that releases in Bollywood, and for transforming the career trajectory of actors like Deepika Padukone, once known as a pretty model. Last year, IIM Bangalore even included a case study of Spice PR in its syllabus. Spice has also inadvertently developed a specialty: It's become a go-to helpline for those in need of a brand re-imagining. When Sanjay Dutt came out of jail and realised he needed a fresh image, he hired Spice for his 'second innings'. When Hrithik Roshan found himself in an ugly public battle, he asked for help to normalise the situation. Currently, almost every up-and-coming star from Shraddha Kapoor to Sushant Singh Rajput to Harshvardhan (Anil Kapoor's son, who will be launched soon) is a part of Spice PR's clientele.
Ritesh Batra (Filmmaker, 36, Mumbai)
Ritesh Batra is really glad that his school teachers got him into the habit of reading. Being a bibliophile, helped the BAFTA-nominated director of The Lunchbox get his next project: adapting British author Julian Barnes' Booker Prize-winning novel The Sense Of An Ending for the BBC. Not only has he directed a stellar cast, including Jim Broadbent, the film will receive a global release later this year. The Bandra boy, just back from London, is already busy putting the wheels in motion for his next project, rumoured to feature Nawazuddin Siddiqui; planning more community-building sessions at Mumbai's Irani cafes, and daydreaming about directing Colin Firth and Irrfan Khan in a film (and it may be possible too). Not too shabby for an NYU dropout.
Benny Dayal (Singer, 32, Kerala)
Benny Dayal has been the reigning king of the Bollywood dance numbers since AR Rahman "discovered" him in 2007. But he knows that staying relevant isn't just a matter of hitting high notes; it's to have "performance running in your blood". That means taking to the road, stage and studio with equal vigour. It means joining forces with all types of musicians and producers, be it Amit Trivedi, Nucleya or Papon. And it means paying it forward, by collaborating with rising talent like rappers Brodha V and Divine. Of course, it helps that Dayal can sing in over eight languages (watch out for a song in Gujarati soon) and that he's a trained Bharatanatyam, Kuchipudi and ballroom dancer. And that he's extremely hardworking: Between recording an episode of Fox Life's Sound Trek and getting hitched, Dayal's also found time to cut a seven-song EP, out in September.
Arunabh Kumar and Biswapati Sarkar (CEO & Creative Director, TVF; 33 & 27, Bihar & Odisha)
Kumar and Sarkar got a $10 million booster shot from Tiger Global for digital entertainment channel The Viral Fever that has 1.5 million-plus followers on it's Youtube platform. TVF started as a Branded Content Company and today has become one of the coolest brand & thought leaders in Content Creation. TVF-ONE shows are a cult hit among the young Indians and have the unique achievement of being at the confluence of Old & New Media. "TheViral Fever.Com" is India's 1st Online TV for youth and they intend to create a new eco-system of media and entertainment with this.
Sahej Bakshi AKA Dualist Inquiry (Musician, 29)
Sahej Bakshi feels it's time to reinvent his sound. It has, after all, been over three years since his groundbreaking debut LP Doppelganger triggered a veritable avalanche of independent electronica from India. Over this time, Bakshi has taken his guitar-monome-headbang routine everywhere, from college fests in tier-2 cities (he's had "epic" gigs at Chandigarh and Chennai) to the biggest international festivals (last seen spinning at Ultra Korea); vibed with the next big stars of the scene (including Imaad Shah aka Madboy and Kavya Trehan of MOSKO); and is even mentoring aspiring musicians through workshops via his label Dualism Records. Basically, his brand of "weird indie" music is almost mainstream now. Which is why a "new album with a whole new vibe" is in order this September. And as always, it'll be free to download in India. Which is how you set about global domination these days.