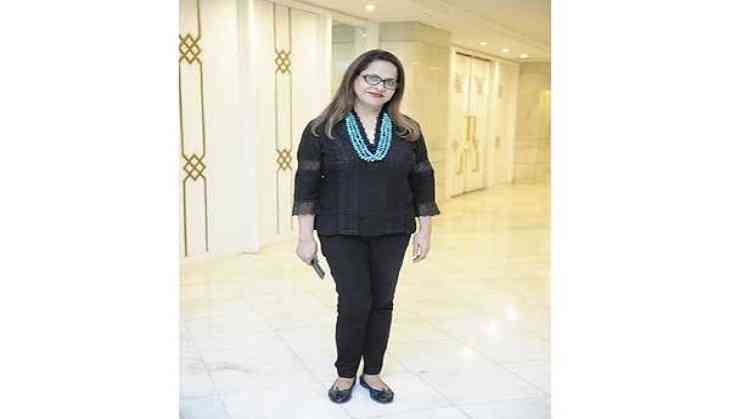 With the best of Fashion and lifestyle, Ramola Bachchan recently showcased the 16th edition of Runway Rising which provides a platform to young and talented designers along with established top notch- designers/brands to cater to the needs of Delhi's elite crowd.
With over 100 designers offering various merchandise like footwear, accessories, and clothes: there is something for everyone!
With each edition Ramola Bachchan takes Runway Rising a notch higher and this edition was no different: Fashion has a consistent rotation of trends and this summer fresh contemporary designs were displayed by over 100 designers.
"We always try our best to bring hidden talent from smaller cities of India and try to provide a platform to all those designers who need a chance to showcase their creativity. With over 100 fashion designers exhibiting their latest design collection. From the hottest in-trend accessories, footwear to must-have apparels, the exhibition guaranteed to be a fashion heaven for Fashionistas," said Ramola Bachchan.
From Lecoanet Hemant's' ready-to-wear brand to Rohit Bal's label Balance at affordable prices, there was something for everyone! The exhibition featured designers like Kalista, Lustre by Poonam and Meenu, The Pink Mirror, Shri Hari Dia Gems by Vinay Gupta, Bedika and Richa, Sasa Group, The Front Row, Rasa Couture, Clad Clan, Zephyr by Jyoti Khosla, Palette by Priyanka, Inayat, Mise a jour by Shilpa Raina Wahal, The whispering yarns, Lulu and Sky, Balance by Rohit Bal, Genes Lecoanet Hemant and many more!
Indeed a fashion haven for all the fashionista's of the city, the exhibition saw many of Delhi's known socialites in attending the exhibition. From Bajirao Mastani's Mughal jewelleries to sexy silhouettes by various designers, Runway Rising definitely took care of all the needs of beautiful ladies!
-ANI