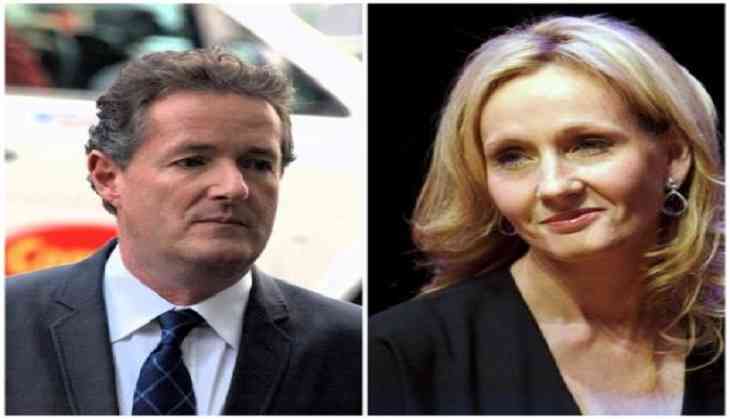 Piers Morgan has called JK Rowling "a shameless, lying hypocrite" after she hit out at US President Donald Trump in a series of tweets about his alleged refusal to shake a disabled child's hand.
Footage appeared on social media that showed Trump repeatedly ignoring the youngster as he reached up to shake his hand, prompting the author to send a series of critical tweets, calling the president a "monster of narcissism".
Rowling claimed he had "pretended not to see" a boy in a wheelchair as he met with "victims of Obamacare" before a press conference on July 24.
The 'Good Morning Britain' host has since tweeted a series of pictures showing the president greeting the child and has criticised Rowling for lying and neither deleting the tweets and apologising.
JK Rowling, in 8 tweets, raged that Trump snubbed a disabled boy.
This is Trump greeting that boy.
Why won't she delete & apologise? pic.twitter.com/c61cqRoBzE

— Piers Morgan (@piersmorgan) July 30, 2017
Now that things are sinking in, why have you not deleted your horrible lies about Trump & the disabled boy? https://t.co/Xx9IbM7waR

— Piers Morgan (@piersmorgan) July 30, 2017