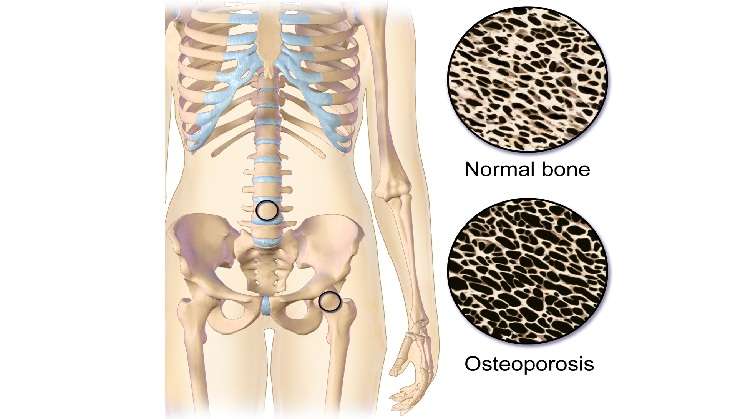 In this day and age, despite all of the groundbreaking technological and medical advancements, the 21st century has seen an onslaught of a variety of diseases that continue to affect us. And, our lifestyles have a lot to contribute in that regard.
Osteoporosis is one such condition that is becoming more and more common with the passage of time.
According to a study published by the Indian Council of Medical Research, an estimated number of 25 million Indians are affected by this disease. While women are more susceptible to this condition that causes brittle bones, osteoporotic fractures in India occur commonly in both sexes, and may occur at a younger age than in the West.
What is osteoporosis?
Osteoporosis is a condition that affects the bones, leading to a loss in their density, making them brittle, and more susceptible to fracture. The bone loss caused by osteoporosis outspaces the growth of new bones.
While bone density is at its peak in the 20s, with the passage of time, several factors contribute to the loss of bone mass.
What causes osteoporosis?