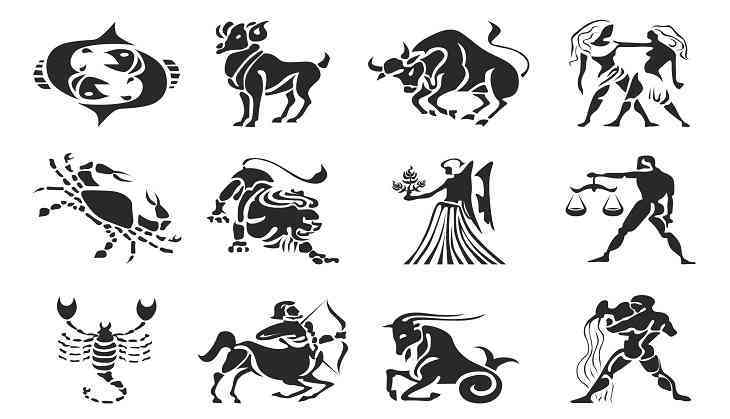 1. Aries
LUCKY COLOUR- Yellow
LUCKY NUMBER- 5
Maybe it's time for you to find a hill and just coast downward for a while. You've been pushing yourself at the highest possible speed, but that's not as vital as you think -- and it's working against you now!
2. Taurus
LUCKY COLOUR- Maroon
LUCKY NUMBER- 8
Self-image could be a difficult issue for you. Perhaps you've painted a false picture of yourself lately. In an effort to cover your insecurity, you may not have expressed how you feel to some people.
3. Gemini
LUCKY COLOUR- Green
LUCKY NUMBER- 7
When you look in a mirror, you may find that the person you see is quite different than the person other people see.
4. Cancer
LUCKY COLOUR- Dark blue
LUCKY NUMBER- 3
Try to find someone else to take the wheel for a while as you take time to appreciate the beautiful countryside as you drive by.
5. Leo
LUCKY COLOUR- Brown
LUCKY NUMBER- 1
Every problem has an answer, as long as you approach it with a sense of hope. Stay open to all suggestions that come your way.
6. Virgo
LUCKY COLOUR- Red
LUCKY NUMBER- 9
You're at your most charismatic, so you can cast a spell over even the toughest of friends, coworkers, or family members who don't seem to understand what you want of them.
7. Libra
LUCKY COLOUR- Blue
LUCKY NUMBER- 6
If you try to hide from reality, you only cause more havoc than you've already got right now, so face up to the facts as you juggle personal and professional options.
8. Scorpio
LUCKY COLOUR- Light Blue
LUCKY NUMBER- 7
When no one is looking, you slowly and cautiously stick your head out and put up your antennae to take a reading on the outside world.
9. Sagittarius
LUCKY COLOUR- Yellow
LUCKY NUMBER- 8
You may have to work through some scary issues, but you can deal with it all honestly and bravely.
10. Capricorn
LUCKY COLOUR- Green
LUCKY NUMBER- 4
You used to think there were monsters in the closet when you turned off the light, so try using the power of your inner light to help dispel your fears.
11. Aquarius
LUCKY COLOUR- Grey
LUCKY NUMBER- 2
When you see a creature like you, you feel comfortable and come out of your shell a bit more.
12. Pisces
LUCKY COLOUR- Pink
LUCKY NUMBER- 8
Be careful about letting your defenses down too much, because a big, hungry bird may be looking for dinner.