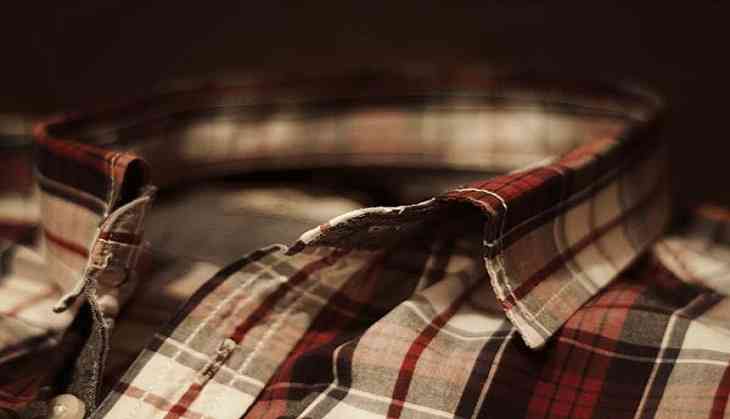 Summer and style can be a little bothersome to lead on a parallel path.
It requires a great deal of endurance to be comfortable and stylish at the same time in summer days. You can either save yourself from harsh rays or look presentable enough.
To acquire no sweat style with the mix of street trends, these are some tips by Dheeraj Bhatia, Co-founder of the Gritstones to look cool in summer.
-Printed Vest:
Vests are the key layering for men to gain sweat free look and still look modish. They are the most convenient top wear especially in summers when you can't style up yourself by adding coats or cozy leathered jackets.
The printed vests are the best substitute of heavy garments and are not too extravagant for your pocket. They can vary from army print to being filled with cool quotes setting a style statement for your personalities and are better fitting to move and travel in summers.
Bunch of options starting from hooded style to normal zipper style vests are available for men to try on.
-Round neck T-shirts:
Summer can come with its own set of challenges in terms of dressing up for occasions. Round necks can be a great life saver to overcome these challenges and are the most preferable look in summer to go with shorts or jeans.
Round necks make it more bearable for men to wear it all day long unlike collar neck t-shirts that causes irritation around neck in summer days. They are travel friendly for warm days. Pairing up usual shorts or jeans with bright colors is the idol look for men to survive the summer.
-Shorts:
Being bold with bottom wear is not something that everyone opts for. But ditching the usual black, brown or white pants and embracing the colorful and printed shorts can definitely make you stand out from the regular and boring look.
These funky looking shorts are the best options for summer vacation and beach look that can be matched up with different colored t-shirts or shirts, either by color contrasting the top and bottom wear or opting for sober colors.
- Friendly Fabrics:
Switching from thick and cozy fabric to light and breathable one is really essential in summer days. Dressing up in blazing summer is all about comfort and ease and selecting the appropriate fabric to tolerate the unbearable weather and still look presentable enough is a little tricky for everyone.
Some of the best options in fabric are Linen, cotton.
• Linen is made up of open weave and natural fibers which helps in staying cool.
• Cotton is the most chosen fabric by everyone in summer days as it is the most summer friendly fabric to be clad in and move around easily on summer days.
• Madras is basically a subpart of cotton fabric but usually with plaid design and patterned texture that can be used for summer clothing mainly for jackets and shorts.
-Summer colors:
Usually the most common colors to wear in summer season are the bright colors. But it has become a repetitive ideology to only opt for bright colors in summer.
Mix and match is always a better option to create a new style statement and this summer it can be experimented with the mixture of pastel and bright colors.
Choosing bright color for top wear and pastel color for shorts or trouser or reversing the color combination accordingly can help in generating a more fashionable look even in summer days.
-ANI