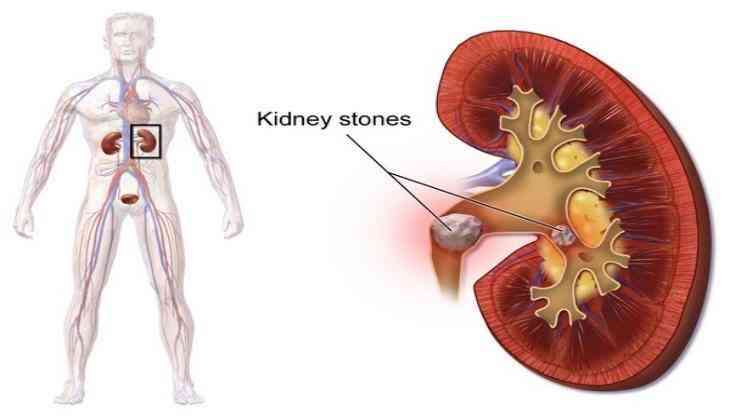 Kidney helps in excrete excess toxins (ANI)
Kidneys help in detoxifying and filtering impurities from the blood. They help us excrete excess toxins and excess water through urine.
However, if the kidneys are unable to excrete the toxins, waste, excess water, etc. and end up building unprocessed crystals, then it can lead to stone formation. If you have stones in the bladder, ureter or kidneys then you might experience severe abdomen pain, accompanied by nausea.
According to Dr Anil Kumar Varshney, director and senior consultant, Institute Of Minimally Invasive Urology And Lasers, Max Super Speciality Hospital, Shalimar Bagh, Extracorpeal Shockwave Lithotripsy (ESWL) is a procedure that uses high-energy shock waves to break the stones present in the bladder, ureter, and kidney into smaller pieces so that they can be easily passed out in the urine.
It is commonly performed in both male and female candidates between 20 to 40 years of age. This procedure is meant for those candidates who have stone sizes between 4mm and 2cm that are blocking the urine or causing severe pain. It is possible that a surgeon tries to push back the stone in the kidney using an ureteroscope to perform EWSL. However, if there are still some stone fragments left, then they need to be treated by using shock waves or another treatment.
EWSL is not meant for people who are suffering with UTIs (Urinary Tract Infection), kidney infections or kidney cancer; pregnant women; people whose kidneys are abnormally structured and have bleeding disorders; morbidly obese people and people with cardiac pacemakers, says Dr Varshney.
ESWL procedure uses state-of the art technology, which can be easily tolerated. It is a minimally invasive treatment which uses state-of-the-art technology. EWSL also offers shortened length of hospital stay and helps in quicker recovery.
It is true that ESWL can reduce the risk of stone formation in more than 50 percent of patients, despite that, stones of different sizes can remain. Therefore, there can be a possibility of repeating the procedure or performing a different procedure if required. EWSL can cause an injury to the kidney so it is essential to know about its risks from a surgeon. The nature of the surgery is such that it requires constant monitoring.
Dr Varshney has listed the following recommendations, which one should consider before opting for the treatment:
1. Internal Bleeding
2. A blood transfusion
3. Kidney damage
4. Infections
5. Complications like kidney failure or high blood pressure
If you have large stones in one kidney or both kidneys, one may require immediate attention. If you are a candidate of kidney transplant, your doctor will give one medical intervention. Moreover, if the stone does not pass on its own, it needs to be treated quickly.
Since it is a non-invasive surgery, one can expect a quick recovery. The patient can start walking immediately after the procedure and resume their activities early. There is no diet that one needs to follow, rather a doctor will advise you to consume enough water to help the stone fragments pass out.
Post-surgery, one can experience severe cramping, blood in the urine, and a mild abdominal pain because the stone fragments may make their way out from the body. Though there is nothing to worry but you can consult your doctor about the medicines.
-ANI