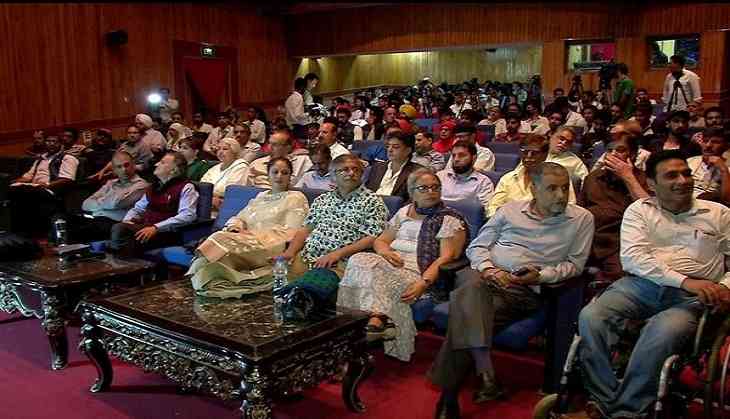 The third season of Kashmir World Film Festival kick started on Tuesday in an attempt to revive the film culture in the Valley.
The event enthralled audience at large scale in Tagore hall, Srinagar.
Mushtaq Ali Ahmad Khan, Chairman of Actor's Creative Theater (ACT), an organization working in the field of Art, Film, and Literature, came forward for this initiative.
Indian film industry star Rajit Kapoor was also present at the festival. Talking about the event, he said, "The new generation should get motivated to create the love for world cinema. "
The main purpose of the festival is to promote the film culture and provide a specific platform to the talented youths of the Valley with great potential in filmmaking.
A visitor said, "It's a really great feeling to attend the festival. We are all able to see different kinds of movies. One can also enjoy the beauty of the valley."
Last year, limited filmmakers participated in the festival but this time a large score of filmmakers registered their names as they aimed to screen their films in front of cinema loving audience.
(ANI)