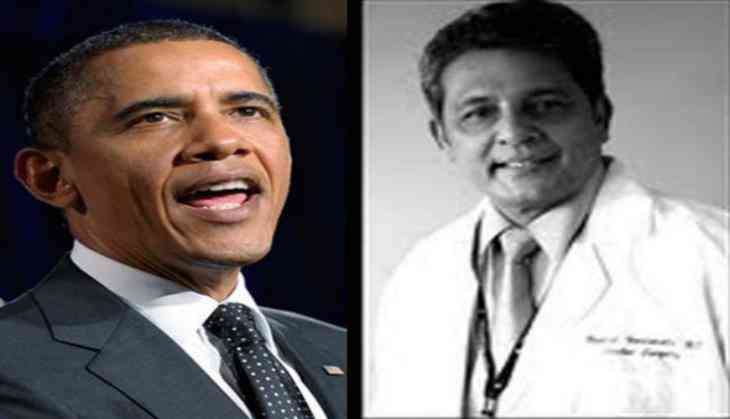 Renowned Indian American health expert Mukesh Hariawala has said that Obamacare has opened a wide door of business opportunity for Indian IT companies.
In a recent interaction with ANI, Hariawala said that purely for financial reasons, Obamacare had compelled Washington to continue with large outsourcing of software contracts. The key economic driver of "Obamacare", he said, was to reduce the debt ridden trillion dollar healthcare burden on the U.S. exchequer.
Global experts have suggested that Dr Hariawala has deep-rooted intellectual insight of Indo-American business cultures.
It may be recalled that Dr. Hariawala had addressed the fourth edition of the India Leadership Conclave 2013 in Mumbai, which was attended by over 300 iconic leaders, including Reliance Industries owner Mukesh Ambani and Tata Group ex-chairman Ratan Tata .
Top politicians, bureaucrats, other business tycoons, social reformers, media barons, diplomats and global dignitaries will attend one of Asia"s largest events also attended the event held in the Majestic Hall in the Lalit Intercontinental Hotel here on the theme "New India - Agenda for Change".
Dr. Hariawala delivered the keynote address on the theme "Business Implications on Indian Healthcare ".
That highly anticipated lecture attracted an elite audience and dispelled negative myths that surrounded Obamacare.
Dr. Hariawala has long held the view that the 100-billion dollar medical tourism revenue opportunity will increase IT contracts, generic drug company revenues and overseas insurance company investments in Indian healthcare sector facilitated by soft FDI policies. The cumulative effect would accelerate the GDP trajectory from a limping five percent close to the earlier projected eight percent rate, he added.
Dr. Hariawala said Obamacare has necessitated revamping of all the computing systems handling U.S. healthcare.
Dr. Hariawala is widely regarded as an influential policy thinker.
-ANI