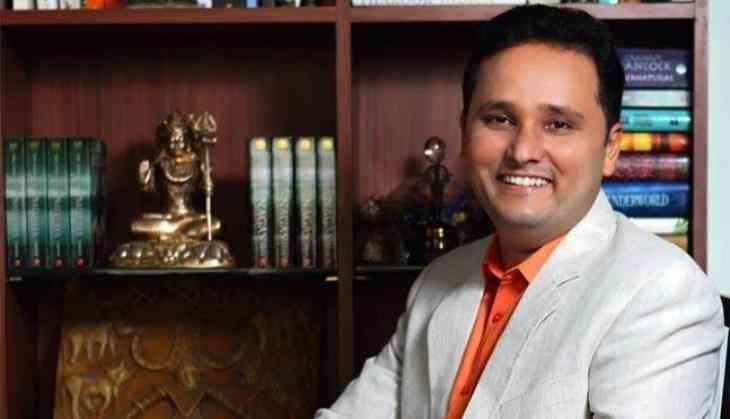 "Immortal India": Amish Tripathi's first step into non-fiction
Bestselling writer Amish who has entertained readers with his mythological series on Lord Shiva and Lord Rama, has announced his entry into the non-fiction genre, with his new book, "Immortal India".
The book which was launched at a Facebook Live session here, is a collection of the author's essays and speeches, on the "burning issues surrounding the country today", peppered with Tripathi's unique perspective on them.
"Announcing a new book comes with its own sense of excitement and nervousness. I am excited to step into the non-fiction genre with Immortal India, and I am eager to see how my readers react to this book," said Tripathi.
Published by Westland and Tranquebar Press, "Immortal India" brings together Tripathi's captivating narrative style with his distinctively including original thoughts on a wide array of subjects like religion, LGBT rights, history and feminism.
He hopes that his views will provide his fans with a fresh perspective on these issues.
"It encapsulates my thoughts on various issues confronting India, based on my knowledge and understanding of our mythology, philosophy, history and culture," he said.
In the book, the author "helps you understand India like never before" by painting the country's journey from being Ajanaabhavarsh, Bharat, Hindustan to finally becoming India.
Tripathi "lays out the vast landscape of an ancient culture with a fascinatingly modern outlook", publishers said.
Scheduled to hit stands on August 21, "Immortal India" is currently available for pre-order online both in Hindi and English.
Tripathi's earlier works include five best-selling books including "The Immortals of Meluha" (2010), "The Secret of the Nagas (2011)" and "The Oath of the Vayuputras" (2013), which form the Shiva Trilogy, followed by "Scion of Ikshvaku" and "Sita - Warrior of Mithila" from the ongoing Ramachandra series.
The books have been translated into 19 Indian and International languages.
-PTI