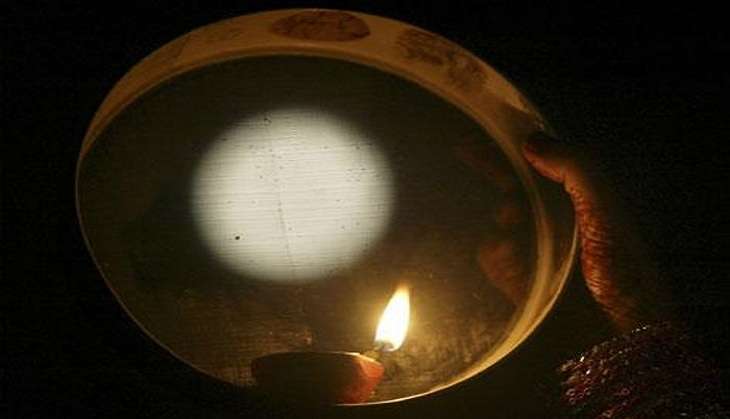 I won't mind if my wife decides not to fast for me on Karva Chauth. But honestly, it does give me a warm and good feeling when I know that she has kept the fast for me. I guess, it makes me feel important. Of course I know I run the risk of being labelled a male chauvinist at this point... Someone who believes in orthodox customs and traditions.
But hear me out before you judge me. I love my wife and twice I have kept the fast for her. So I do know how tough it is. No matter how much you love your spouse, hunger hurts. And a Karva Chauth fast is no different. At least for me, I confess.
I think this is a special day which helps me look at life differently. At a basic level, it is a normal day - she gets up, prepares food for us and goes to work. Only, she doesn't pack her lunch. So I am a bit more polite when I address her, aware of the fact that the day has just begun, for her, with hunger.
And that thought stays with me through the day... That she is hungry, just for me. The fact that she does it with a lot of passion and excitement makes me respect and love her even more.
Some may argue that a woman need not fast to prove her love. I absolutely agree. But in my opinion, these small sacrifices also strengthen a relationship.
This evening, when we meet after work, I'll keep a lookout for the moon much before sunset. She will be as excited as ever, getting ready in all her finery, and along with my nine-year-old we'll head for the roof. My son will observe every development. And yes, he is always the first one to spot the moon! I hope this ritual teaches him how to nurture relationships.
My wife will break her fast after seeing the moon. No, there won't be any Bollywood-style drama. It is always a simple affair for us. We will hug each other and head home.
Another day will pass. But it will make us both happy as it will give us an opportunity to express our love for each other. Meet my wife, Lipika.