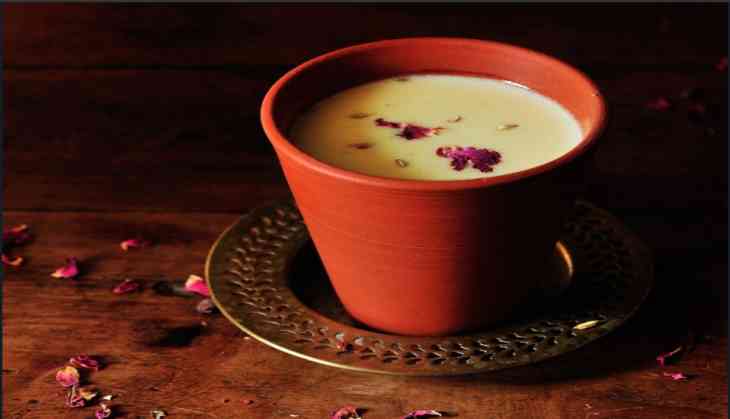 The festival of Holi has begun today and the festival will be played across the country on 2 March 2018. According to Hindu calendar, the festival is celebrated in the month of Phalguna. However, the festival falls every year between February and March. People across the country celebrate this occasion with full of enthusiasm.
The day of Holi has its own significance and many people celebrate the festival in their own style. All the family members and friends gather at one place to celebrate the festival. During the celebration, they also shake their legs on the Bollywood's old and new songs. While many of them love to have a 'bhang' in the form of laddu and thandai as it is another popular thing that is associated with Holi.
However, the bhang Thandai is made with milk and also contain mix old crush cannabis, almonds and nuts, sometimes saffron strands and dried rose petals to make it more special. The Bhang drink increases the celebration spirit of the festival.
Now the festival has arrived and people planning to consume this traditional cannabis drink. But have you ever thought why bhang is related with this colourful festival? If not, then read below to know the same:
As you know that Hindu God Shiva is associated with the cannabis plant. Once upon a time, Lord Shiva ran into the field after having a dispute with his family. After getting tired he fell asleep under a leafy plant. From then Shiva made the plant his favourite food and later, it started to associate with the Lord Shiva's Bhang.
Also read: Holi Songs 2018: Not only Bollywood but these superhit Bhojpuri and Haryanvi songs will make you groove this festive season