Do you love Chinese food? It is highly unlikely that you would say no. Chinese cuisine is extremely popular in India. Period. We love it so much that we have managed to create our very own desi version of it. From Chinese Bhel Puri to Chinese Idli, spring rolls, to momos, you will find Chinese food in every street corner, holes in the walls and even in South Indian menus.
While Indians are obsessing over Chinese food, Indian food is making its way to the plates of foodies around the world. A widely traveled -food expert, Chef Ajay Chopra believes that Chinese cuisine may be becoming increasingly ubiquitous around the world, but is getting a run for its money from Indian food.
"Globally, Chinese food has been the 2nd favorite after the native cuisine, but slowly Indian food has become very popular and replaced Chinese cuisine globally," he told PTI.
On that note, take a look at the most common Indian dishes popular worldwide.
1. Butter Chicken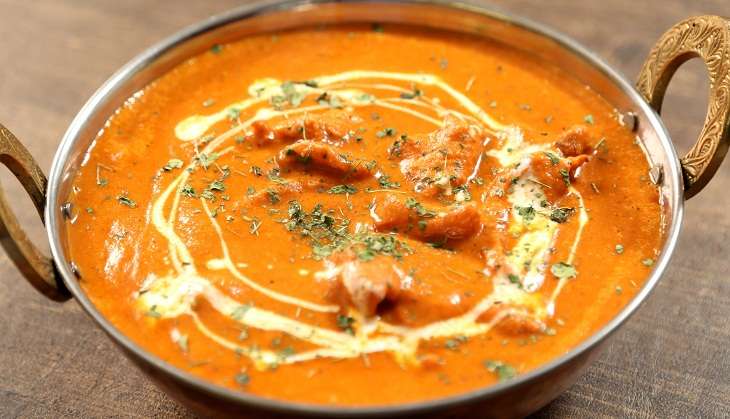 No Indian menu is complete without Butter Chicken. The spicy, creamy tomato Punjabi delicacy flavoured with a variety of seasonings, is not only savoured by Indians but is really popular worldwide.
2. Chicken Tikka Masala
Beat this. You think Shephard's pie, Fish and chips is England's favorite? Sorry but not sorry. Former British Foreign Secretary Robin Cook had declared that "Chicken Tikka Masala is Britian's national dish".
3. Chicken Tandoori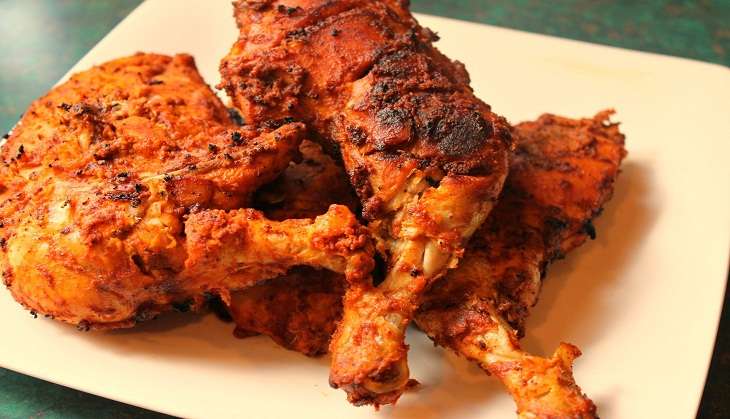 Every Indian's delight, the quintessential Chicken Tandoori is one of those exotic Indian treats waiting for you at any of the incredible Indian restaurants in Malaysia, Singapore, Indonesia, the Middle East and the Western world.
4. Samosa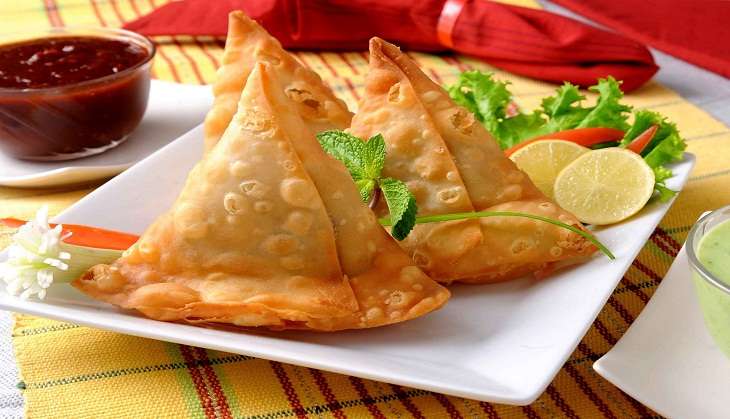 A simple math we Indians can all agree on: Piping hot samosas + Chutney= heaven. The oh-so-delicious snack has made its way from Delhi's streets to the streets of New York, Montreal and Africa too. Did you know you get Chicken samosas in New York for 50 cents?
5. Naan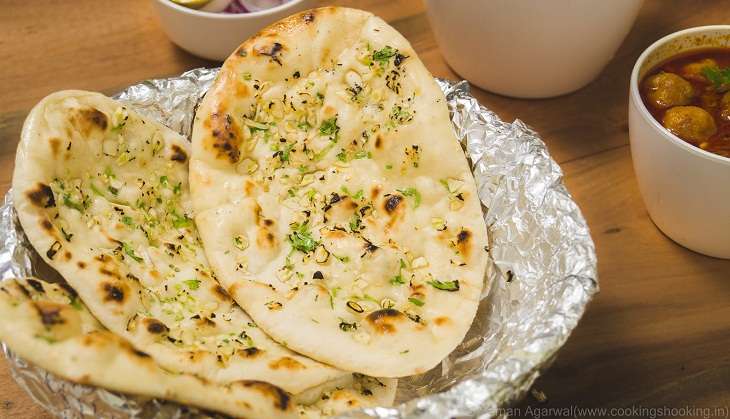 India's much-loved Indian bread, naan enjoys immense popularity all over the world. The magical combination of Kebabs and naan, or any rich Indian curry for that matter with naan is widely consumed all across the globe.
6. Rogan josh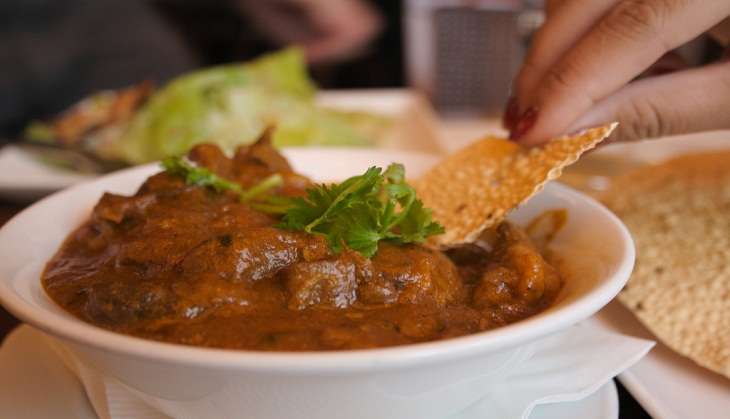 The undisputed delicacy from the oh-so-beautiful Kashmir is apparently one of the most famous Indian curries in the world. Apart from Chicken Tikka masala, both mutton and Chicken Rogan Josh are really celebrated in England.
7. Lassi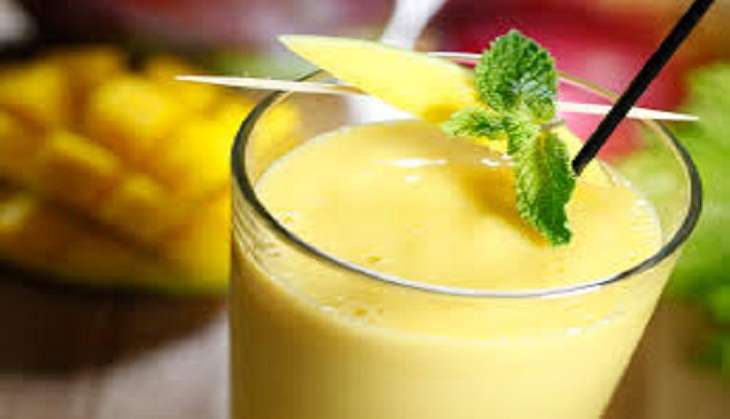 Did you know that our go-to summer drink, Lassi has gained immense popularity in the United States? You would be surprised to know that the Mango Lassi is the most popular kind of lassi in that part of the world. It is extensively available in UK, Malaysia, Singapore, the United States and Canada.
8. Vindaloo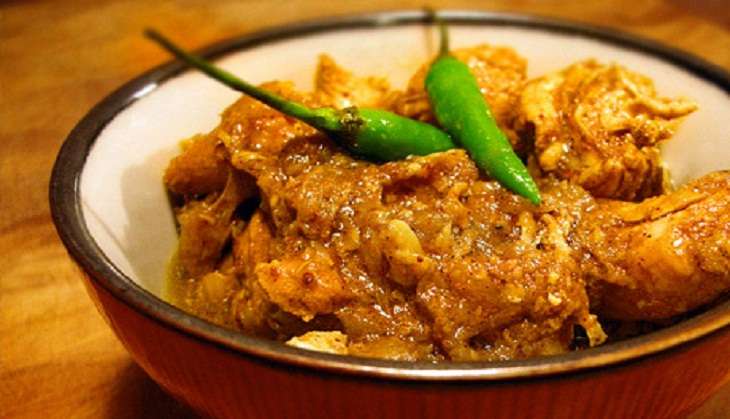 The hot and spicy dish from Goa is Australia's favorite too! We won't be surprised if the lip-smacking Vindaloo gives a massive competition to Australia's favorite meat pie. (No harm in keeping your hopes high, guys!) Also, finger licking is totally acceptable.
9. Kebabs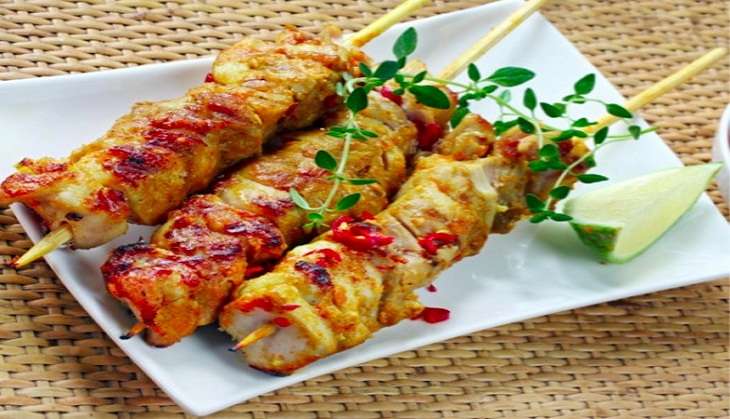 Who says only India has a gazillion version of Kebabs? Germany, Turkey, Indonesia and the United Kingdom have managed to invent their own version of Kebabs. Hello there, Adana and Doner Kebab.
10. Jalebi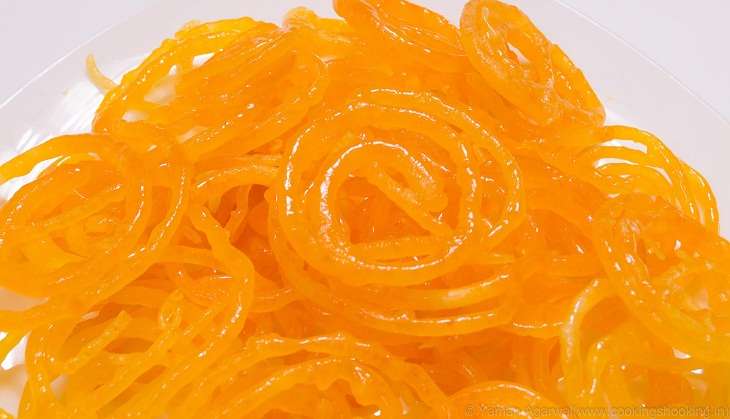 Sugar overload? Who cares? No matter how fattening it is, for some strange reason, Jalebi can never fail to put joy into our otherwise dull lives. It is also spreading its joy across the Arab countries in Yemen, Egypt, Libya and Algeria to name a few. Jalebi + Rabri = Bliss <3
Hungry anyone?
--Edited by Abha Srivastava