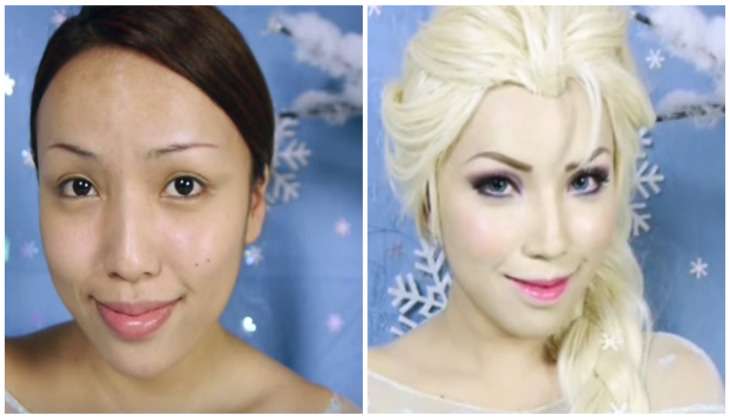 How many times have you wanted to look like a Disney princess, only to fail miserably at your makeover attempt? Sorry to break it to you, but it isn't easy. But you probably know that. Those rented Cinderella and Snow White costumes are proof.
Unless you live under a rock, you know by now that Instagram and YouTube are full of makeup transformations. Dab some here, dab some there, a little bit of mascara and TADAAA... you've been transformed into the gorgeous being that you were all along.
While regular makeup tutorials are a dime a dozen, YouTube is a treasure chest for those looking to cosplay or just pay tribute to their favourite animated characters. Some YouTube vloggers are taking their makeup game to an incredible new level by transforming themselves into their favorite Disney characters.
You have to see it to believe it.
There's also Maleficent, which was a big makeup trend when the film first hit the screens.
If Disney ladies aren't your thing, check out this makeup transformation for everyone's favourite blue tang, Dory:
--Edited by Blassy Boben