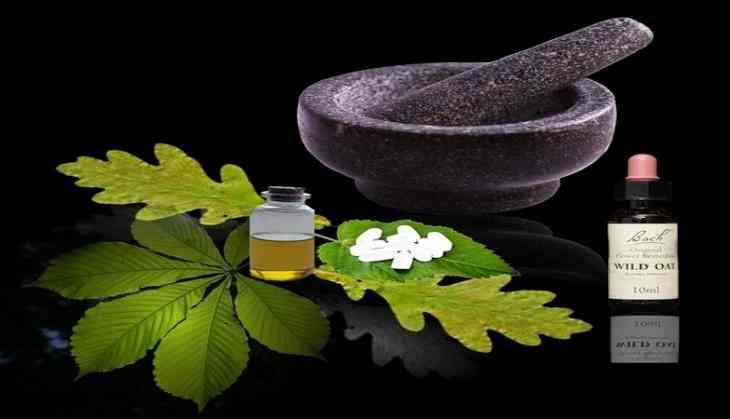 Always fit and healthy without taking any medicine (ANI)
One always aspires to be fit and healthy without taking any medicine. If there will be no stress, infections or any other disturbances, there will be no chance of getting ill. But the real world is exactly opposite. There is no life without challenges.
To fight back, one has to be fit even by taking medicines. But how about taking a natural substance as a medicine which has no side effects?
"There are things that we get naturally in nature which have their own importance. Since homoeopathic remedies belong to the natural world, they have their own value. There are various natural sources of homoeopathic medicines including plant kingdom, animal kingdom and mineral kingdom. About 60 percent of homoeopathic medicines are made from plants or its parts like roots, berries, flowers, seeds, etc. So, taking a natural substance to restore health is one of the best treatments to an illness," says Dr Pankaj Aggarwal.
Some common medicines made from plant kingdom are Allium cepa, Pulsatilla, Bryonia, Belladonna, Gelsemium, Rhus toxicodendron, Aconite, etc.
Dr Aggarwal has listed the plants you can grow at home that can be your survival kit.
1. Aloe Vera- The juice from Aloe Vera is exceptionally useful in speeding up the healing process like: wounds, Cuts, burns and reducing inflammation. Aloe Vera supports the regeneration of healthy non cancerous cells. Stimulants metabolism reinforces the body and combats fatigue. Antiseptic and antifungal. Aloe Vera detoxifies the body, protects from auto immune diseases. Improves blood circulation combats diabetes & cholesterol.
Homeopathic medicine named Aloes is made up from aloe vera.
2. Garlic- It is a very powerful medicinal plant. Eating a clove or two of fresh garlic a day may indeed keep the doctor away because it has immune-boosting, antibacterial, antiviral, and anti-fungal effects. Use its capsules internally for recurrent vaginal yeast infections, use a garlic infusion topically as a soak for athlete's foot, or add garlic to an oil to treat middle ear infections. It is toxic to almost 14 cancer cells including brain, lungs, and breast.
3. Tulsi- The holy basil Tulsi, is well-known for its religious and spiritual purity, as well as for its important use in the traditional Ayurvedic and homeopathic medicines. Tulsi is generally used for the treatment of Fever with pains, Typhoid, intermittent fever,Influenza, flu, catarrh, cough, Tonsillitis, Teary eyes, symptoms in ear, oral and abdominal symptoms, diarrhoea and so on.
Tulsi is known for its remarkable healing properties, it is mostly used in herbal tea. The oil extracted from it is used in making ear drops. It helps in curing malaria.
4. Ashwagandha- It improves our memory, helps to keep free from anxiety, Improves mental ability, helps to increase sperm count, improves the quality of sperms, Works as a powerful immune booster, helps to stop premature ejaculation, gives nice results in the problem of leucorrhoea, Helps with GI disorders , Boosts the immune system, Helps with Diabetes. It has no side effects.
5. Basil- It is a frequently used cookery herb with medicinal uses that you can effortlessly grow in your kitchen garden. Basil is not just for pesto anymore, but a plant of many health benefits. Basil has health benefits like:
- Lowering blood pressure
- Anti-spasmodic
- Cholesterol lowering benefit
- General detoxifier
- Cleansing the blood
- Lowering blood sugar levels
6. Thyme- It is mostly known for its strong antiseptic nature, you can straightforwardly grow it in dry, well-drained light soil with enough sunlight. Thyme is a dominant antioxidant, expectorant, as well as antiseptic and has antibacterial properties. It is also an excellent source of vitamins C and A, iron, manganese, copper and fiber.
-ANI