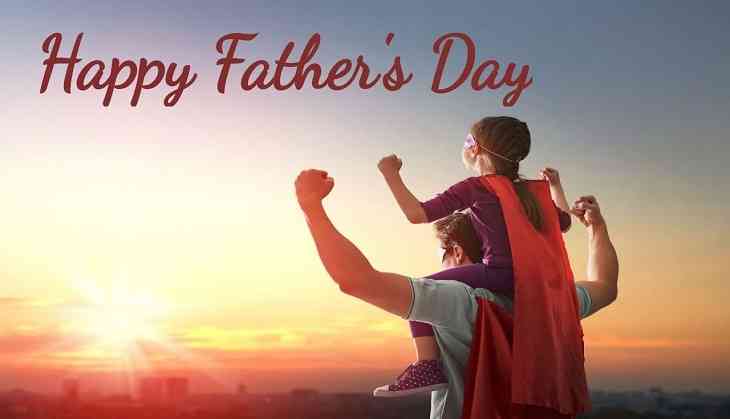 On the Father's Day, people are always in dilemma that how to wish his father that makes him happy. In general, people give presents and gifts to their father to wish him.
But these gifts and presents don't hold much value for the father who bears all the spending to his family. They stand nowhere in comparison to the contributions and sacrifices given by a father for his children. There are some ways through which one can make his/her father happy and proud. They will surely touch his chord of the heart.
Express Gratitude with Your Father
A father keeps making tiring efforts day in, day out for the livelihood of the family yet his efforts are not recognized as duly as it is. His efforts are always taken for granted by the family. Rarely, the children express the gratitude with his father for the toiling efforts he makes for raising them. On this father's day, find a way to express gratitude with your father and make him realize that you are caring about his efforts that he is making for you.
Thank Him for His contributions
The foremost and best way to express gratitude is to say thanks. Remember and mention his contributions and sacrifices that he makes for the family and say thanks for all this.
Express love and Hug him
A father selflessly loves his children and this selfless love is the reason that he makes so many efforts for his children. But the children hardly realize the depth of a father's love. They hardly care about the father's love. So, on the occasion of this father's day, express your love for your father and hug him tightly.
Say Sorry to Father for Hurting him
At different points of time, children hurt their father in various ways. Sometime, they talk to him rudely and shout at him. Sometime, they reject to obey his instructions. There are innumerable ways; one hurt his father time to time. On this occasion of Father's day, say sorry to him.
Try to know Father's wishes
A father barely expresses his wishes with his children. Ask him about the wishes that he harbors. He will be happy to express them with his beloved children.
Also read: Father's Day: Karan Johar's speech about a father-son relationship just after his father Yash Johar's death will make you teary eyes, see video