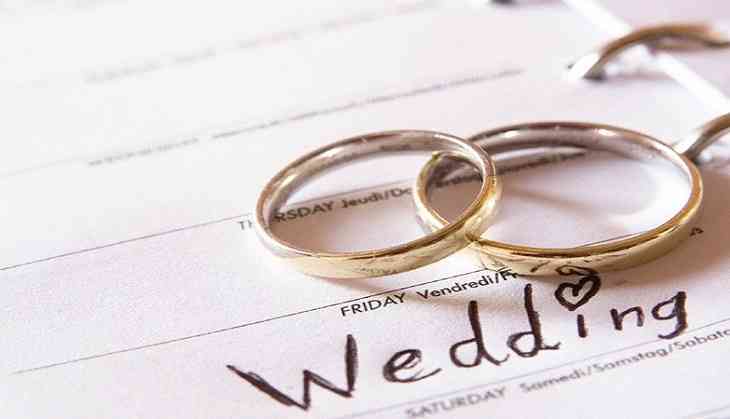 Weddings are a time for fun and frolic, but also an extremely tedious time period. Right from what to wear and what to serve to whom, there lies a plethora of arrangements that need to be made just in time for the big day.
However, with the advent of technology, multiple tech start-ups have emerged which can make the wedding process seamless. Right from gifting to wedding food, these tech starts-ups are disrupting the USD 40-50 billion wedding industry in India.
Also read:This wedding season, keep your game on point with these trends
Keeping this in mind, here are five solutions offered by tech-start-ups that can help ensure a smooth wedding experience:
The Wedding Brigade: It was established with the intention to make the entire shopping experience more enjoyable and relaxing for women. Ranging from luxurious wedding products, wedding dresses, jewellery from reputed brands and services from India's wedding experts; the company's business model makes shopping simple.
Wedmegood: From the stage of conceptualisation to execution, the multiple elements in wedding form a long drawn out process. To ease out the hassles of wedding execution, Wedmegood provides curated wedding professionals- right from photographers, mehendi designers, make-up artists, decor and catering firms, all in one app.
Storecheq: Looking for an alternative to gifting cash? Storecheq is a tech company offering digital gifting currency. Monetary value in gifting gives the newlywed freedom to choose from myriad of options. It also takes away the hassles of the giver to choose the best gift for the couple.
Uber: Wedding-related travels which include pick-up and drop facilities for guests, soak up a major chunk of time and efforts of hosts. Uber has come up with UberWeddings, logistics transport catering specifically to the wedding industry. The service enable hosts to keep track of their travel expenses without worrying about coordination for pick-ups and drops, parking, or waiting charges. The wedding-related travel in the city is managed through cashless pre-generated promo codes.
Feedingindia: Indian weddings bring in a lot of wastage in food. However, Feedingindia will help wedding hosts share leftover food with the underprivileged. Once the volunteers of the organisation are informed about the food that is left over, they come and pick it up from the venue and share the food with the needy.
Also read:Listen up singles! Here are the 7 dating apps that can help you mingle
-ANI