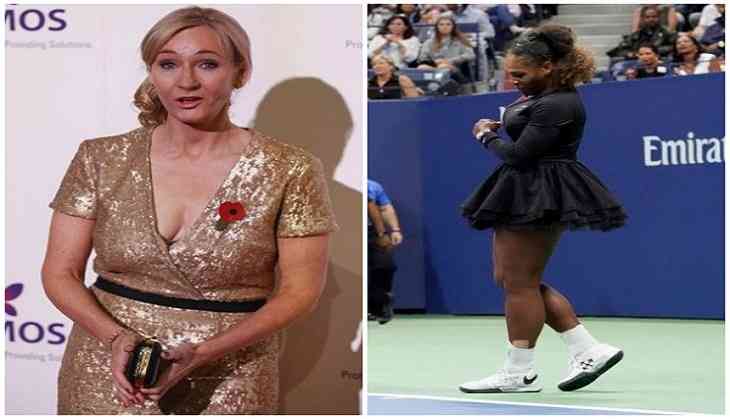 British novelist J. K. Rowling has slammed an Australian cartoonist for his "racist" depiction of Tennis ace Serena Williams at the U.S. Open.
The picture showed Williams stomping on her racket- the moment which led to one of the three controversial penalties she received before losing the match to Japan's Naomi Osaka.
The 'Harry Potter' author took to Twitter to voice out her opinion, writing, "Well done on reducing one of the greatest sportswomen alive to racist and sexist tropes and turning a second great sportswoman into a faceless prop."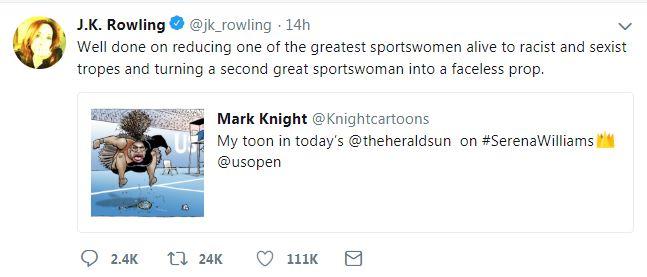 Williams engaged in a heated argument with court umpire during the US Open Women's Single finals. The 36-year-old, who lost to Osaka in the finals of the tournament, unleashed a furious rant at umpire Carlos Ramos after he deducted a point claiming that the tennis star's coach Patrick Mouratoglou made a gesture towards her, which was according to him a coaching violation.
(ANI)