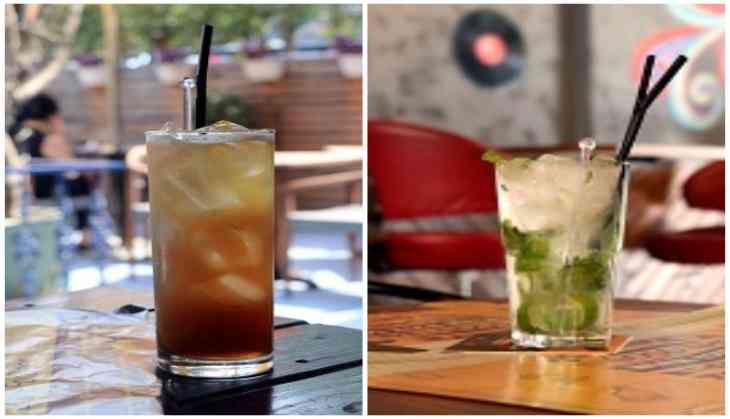 If you are in no mood to get high on something hard or bored with the same cocktails on the menu, then take a sigh of relief.
Beer Cafe has come up with a whole new range of fresh and quirky drinks for offering something new to your taste buds.
The alco-beverage chain has launched a 'New Cocktail' menu, comprising of some all-time classics and some unusual mixes, the quirky new cocktails are based on vodka, dark rum, tequila, whiskey and of course, beer.
The latest launch is aimed at diversifying the drinking choices and augmenting its impressive liquor menu, which already boasts of around 50 beer brands from 20 countries.
From Tangy Flowertini to Watrmelon Spritzer to Devil Martini to Thai Lassi, there's something for each and every palate.
Passion Bloomer boasts an interesting mix of passion fruit and elder flower. For the mature taste buds, try the Smoked Cinnamon shaken with whiskey.
Also a hard to miss is Currytini made from curry leaves and mango and Pronounce It, shaken with egg and asafoetida; yes you read it right!
Health conscious, don't be disappointed, there Skinny Mojito that won't make you run an extra lap in the gym.
The brand's #LoveForBeer continues with its signature 'brewtails' such as Beer Rita, Beerjito and Crazy Nuts and the new kid on the block- Beer LIIT.
Speaking on the launch, Rahul Singh, founder and CEO, The Beer Cafe, said, "Good beer over good conversations - is what The Beer Cafe is synonymous with. Having established ourselves as the ultimate beer authority in the country, we wanted to offer our customers with more diversity in their liquor choices. Our cocktail menu comprises of several innovative, lip-smacking concoctions. Whatever be the choice your brews; popped, shaken, stirred our poured, we've got something to raise everyone's spirit."
So what are you waiting for? Head to your nearest The Beer Cafe and get a reason to seek divine comfort!
-ANI