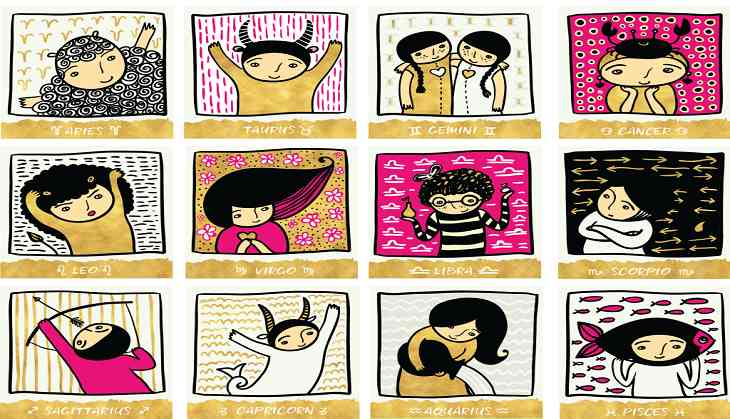 1. Aries
Life is an experience for you and you love to give it a wide berth. It may not be always practical. Anyway, there is nothing alarming, just keep your focus.
2. Taurus
Stars are smiling at your prosperity. So make it happen. Do not get into inaction or in a relaxing mood. Money is important for you and you alone can make it happen.
3. Gemini
While all this will have direct connection with generating more funds for yourself and for the organization you are associated with, you will have to be careful about how you handle your funds.
4. Cancer
You may find yourself dragged into a situation where you feel there is no need for your presence. If you keep to yourself you may earn unpopularity. People may find you self-centered.
5. Leo
There will be an aura of prosperity and confidence around you. You will be tempted to buy luxury items to increase your status.
6. Virgo
There may be some tension at home front that may make you feel tired of life in general. Let things take cares of themselves, you restrict yourself to duties If you can flow with the tide this may curb your depression.
7. Libra
You may feel suffocated by your emotional relationship with others. You may feel like taking a breather and may do anything to shake off responsibilities or commitments.
8. Scorpio
Do not expect too much from others. Love and romance has potential if you are single. Attached persons will have rare moments of joy.
9. Sagittarius
You always get to the root cause and this characteristic of your nature may be a hindrance to your attention.
10. Capricorn
There will be a new wave of enthusiasm and optimism which will provide you with enormous energy to outperform others in the professional field. You will be more creative and inventive and will be well rewarded for your efforts.
11. Aquarius
This is a phase with a little time and patience with yourself you will be back to your old self. Health of a family member may cause concern. The day is favorable for foreign matters.
12. Pisces
You may not even feel like addressing an issue that may need to get resolved. Do not worry it is a temporary phase and soon you will be back to your normal self.