Can't say if he'll win - but here's what DiCaprio will eat at the Oscars
Payal Puri
| Updated on: 14 February 2017, 5:48 IST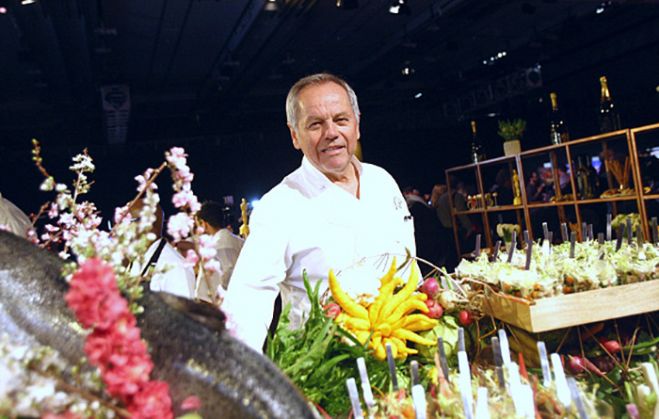 What do you serve at Hollywood's biggest party of the year, to 1,500 guests who have pretty much everything?
Wolfgang Puck has the job of worrying about that every year in the run-up to Oscar night. The iconic chef has catered the Oscar's Governor's Ball - the official Oscar's dinner - for 22 years running.
And while he's no stranger to celeb guests - his flagship restaurant Spago is a special haunt of the A-list - Oscar night operates on an epic scale whose buzz no other event can match.
Also read - Hello, Oscar nominees: here's who made the O-list for 2016!
Naturally, you'd assume the menu would do the same. The finest gourmet cuisine known to man. The most complex techniques, the most lavish ingredients, the most nuanced flavours.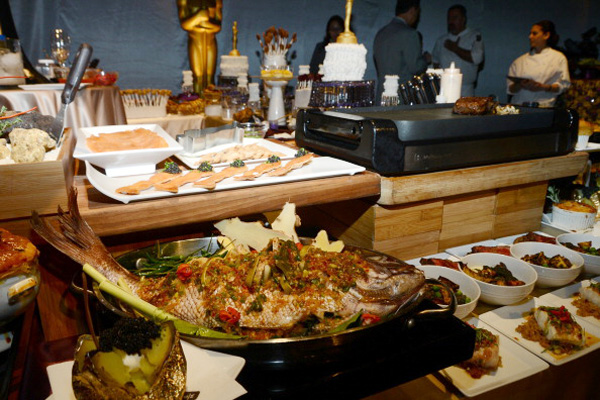 What you wouldn't expect?
Burgers. Except they're on the menu.
Or chicken pot pies. But those are on there too.
Or baked potatoes, but those it turns out are a special favourite.
On Oscar night, Puck reveals, the focus isn't on glamour and delicacy in the food - the presenters, nominees and winners have had enough of that all day - it's on comfort.
It makes sense when you think about it. A nerve-wracking day prepping for the biggest event of the year. Photo calls and interviews and hours spent in hair and makeup, with stylists and publicists. Trying to look your most spectacular, which means going easy on food that might cause you to bloat or bust the zipper on a super-fitted dress. And then an hours-long event to follow.
By the time it's done, everyone's bound to be exhausted - and starved. And what better menu then than one loaded with comfort food favourites, only better because they're created by a gourmet chef.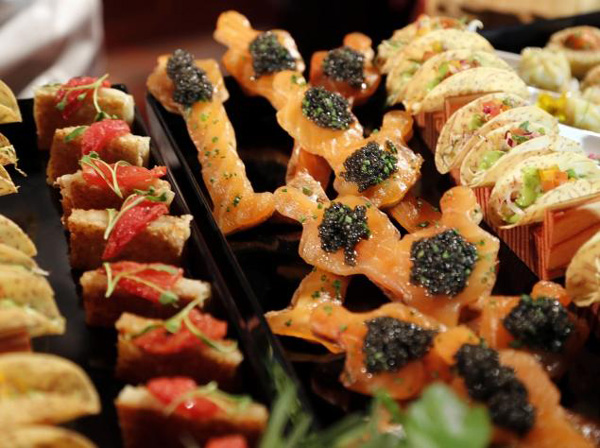 That means mini Wagyu beef sliders, a delicious baked macaroni and cheese (John Travolta is a fan), baked potatoes with caviar (Brad Pitt's favourite), chicken pot pies with shavings of truffle (Barbra Streisand is hooked) and literally thousands of mini doughnuts. There's mini pizzas, of which the smoked salmon one is especially popular (think Charlize Theron) and so too are the homemade pretzels and that ultimate American comfort food, grilled cheese (sandwich) made with some superbly aged cheddar.
There's also a massive dessert buffet including a now-legendary chocolate buffet - that has a 5-gallon chocolate fudge fountain, hot chocolate fudge sundaes, and that ultimate in comfort food, chocolate chip cookies.
That's right. There are cookies at the year's most coveted awards show night.
Say it with numbers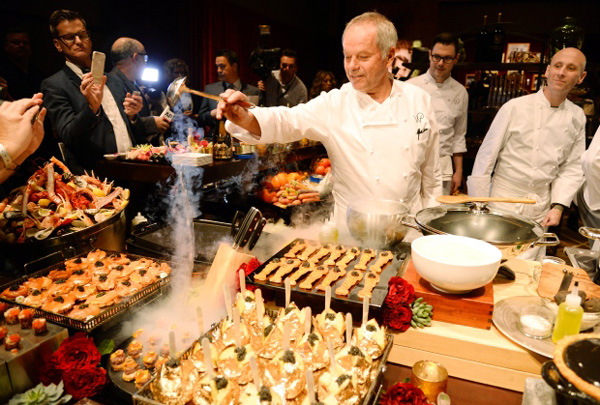 What does it take to actually make all that food - 50 dishes, to be precise? A team of 900 people, and an insane list of ingredients.
Here's just a quick look at what's on Wolfgang Puck's grocery list for Sunday night:
5,000 cage-free eggs
200 pounds Honey Crisp apples
One tonne 70% dark chocolate
30 pounds edible gold dust
425 litres of heavy cream quarts
204 kg of organic sugar
For a more detailed, mindboggling list, check here. And if you're hungry, don't click here, because we've got the full 50-dish menu for you to drool over.
More in Catch - The Oscars Best Foreign Films shortlist doesn't have Court - but it's still a winner
Netflix binge ahead: these 8 films are the Oscars Best Picture nominees
The 'Oscars of Science' just happened and you didn't even know