#Unputdownable: a tell-all of Tiger Woods' life by his caddy of 12 years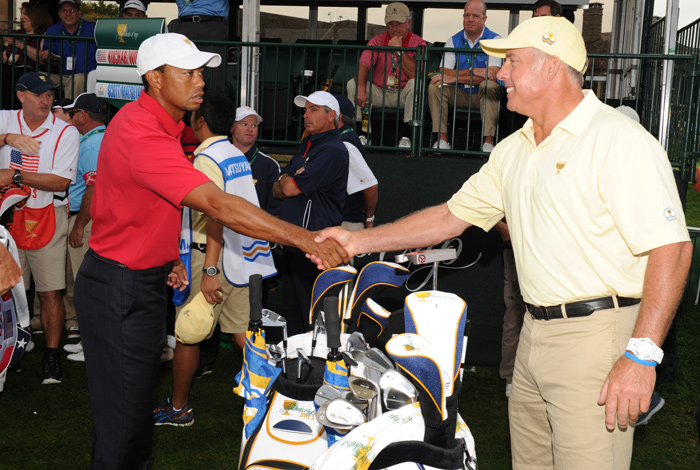 Reams get written about the world's greatest golfer. What happens to the partner without whom he can't function - his caddy.
In the world of pro golf, that man is Steve Williams from New Zealand, arguably the world's greatest caddy.
He's worked with some of golfing's best - including 11 years with former world number one Tiger Woods - racking up 150 wins. Together, Woods and Williams have won more than 80 tournaments and 13 major championships. Woods has only one major championship without his long-time caddy Williams.
READ- An insider take on Sehwag: a hero untouched by celebrity
On November 2, Penguin released Steve Williams: Out of the Rough, an autobiography written with Auckland journalist Michael Donaldson that is a "candid reflection on his years caddying for Tiger Woods, Greg Norman, Raymond Floyd, Terry Gale, Ian Baker-Finch and Adam Scott. Williams shares the highs and lows of their careers, explains the critical role of a caddy and offers a rare insider's view of the professional golfing world."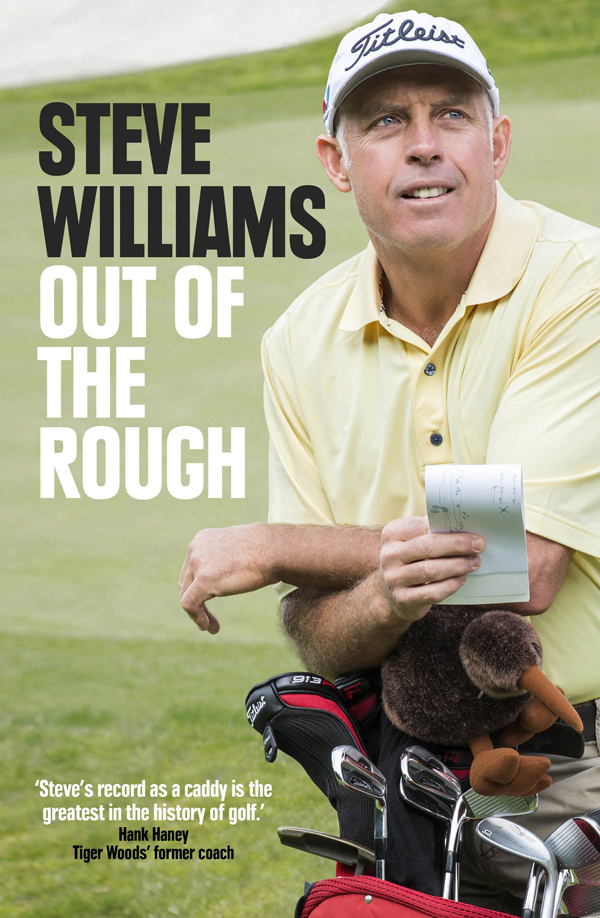 The autobiography is far from a compliment to his former employer, Tiger Woods.
It's not that Williams didn't get along with Woods - he was in fact known to protect the golfer from aggressive fans; he once snatched a $7,000 camera from a fan taking a shot of Woods' backswing and flung it into a waterbody.
But when Woods sacked him in 2011 - saying he needed a change - it shocked and angered the caddy who had stood by his employer during his highly publicised downfall over cheating and sex addiction allegations.
During the months Woods was off the field, Williams had caddied for Adam Scott, an arrangement that was perfectly within the bounds of the caddy' contract - but one that seemed to anger his boss nonetheless.
Perhaps, then, it was sweet vengeance when in 2013, Scott won the Australian Masters tournament - with Williams caddying for him. Williams referred to this victory as "the greatest of his own career", and also claimed that the wild celebrations following Adam Scott's win at Akron were directly pointed at Woods.
In the book, Williams writes, "I told Adam in no uncertain terms he had to go out there and believe he was the best player, that it was his day and to keep telling himself, 'I'm Adam Scott and I'm winning this tournament'".
This was while he was still caddying for Woods. Tiger then told him "If you caddy for Adam, that's you and me finished." Soon after, it was all over.
Here are some other revelations from the tell-all book by Williams:
01
Williams uses the word 'slave' to describe how he felt on the course, next to Woods
"One thing that really pissed me off was how he would flippantly toss a club in the general direction of the bag, expecting me to go over and pick it up. I felt uneasy about bending down to pick up his discarded club, it was like I was his slave. The other thing that disgusted me was his habit of spitting at the hole if he missed a putt."
Some people have said that a better title for the book would have been, 12 Years a Slave.
02
On the subject of Woods' controversial extramarital affairs
"I didn't have any sympathy for him over what he'd done. I believe you're in charge of your own actions and I have no sympathy for people who get addicted to drugs or gambling or sex," Williams writes. "People make choices in their lives and he had chosen to do this. But I did have sympathy for the way he'd had to suffer in front of the world when others would have been able to sort out their mess in private."
Williams claims that he didn't know about Tiger's affairs.
"The one question I'm now regularly landed with is: How could you not know about Tiger's multitude of mistresses? It's a valid question - it's one I would ask myself if a scandal of Tiger-like proportions happened to another caddy's boss. How could I spend so much time with him and not have an inkling this was going on? The answer, in a roundabout way, is that Elin didn't know either. Only a handful of his oldest buddies actually had any idea this was going on.
ALSO READ- Maoist child soldier to record-breaking athlete: the incredible story of Mira Rai
I didn't know because Tiger didn't dare tell me. We had such a strong bond and working relationship that there was no way he could let me in on what was happening - he knew my values and that I would have zero tolerance for that kind of behaviour. I would have told him straight away that I condemned that kind of activity and, unless he stopped, there would be no conversation - that would be the end of us."
Williams would sometimes provide inaccurate yardage to his golfers so they would hit what Williams thought was the best club and not their own feeling of what's best.
A good example in my career was Tiger Woods' penultimate shot on the 72nd hole at the US Open at Torrey Pines in 2008," Williams writes. "I convinced Tiger to ignore the yardage book and to hit the club I felt would deliver the best outcome. It was a hell of a decision but my gut feeling on how he would execute that shot proved correct and allowed him to get into a playoff."
Williams regrets calling his 2011 WGC-Bridgestone victory with Adam Scott as "the most satisfying"
"Clearly, it wasn't-there had been much more significant victories-but I was caught up in the moment," Williams writes.
05
No communication from Woods & Co
After news of Woods' affair with Rachel Uchitel broke, both Woods and his manager Mark Steinberg cut off all communication with him for four months. Williams also claims that he and his family were harassed by media and the public by association. This, he says, was because Steinberg refused to put out a statement clearing him of any involvement in the scandal.
"I told him it was something that could have been avoided and how bitterly disappointed I was at his people for their total lack of communication and unwillingness to put out a statement saying I had nothing to do with it."
06
Woods made an apology to his caddy after the affair broke in the public eye