Think India and Pak can't be friends? The Lighthouse Project proves otherwise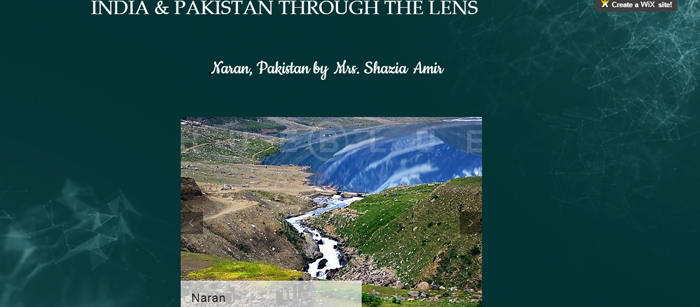 Two women - an Indian and a Pakistani - are trying to do what their governments have deliberately overlooked all these years. Document stories and photographs of each other's nation to showcase its contemporariness and bust the "enemy country" stereotype.
Call it the Citizen's Archives project in reverse. Not a thousand tragic tales from the time of Partition, but happy stories celebrating the here and the now. Stories that highlight the sameness of the two countries. Stories that challenge the negativity in the Indo-Pak narrative and tell us that Indians and Pakistanis can be good friends.
Read: India should show no unnecessary flexibility with Pak
Pakistan's Aima Yusaf Jamal and India's Katherine Abraham have joined hands to bring the ordinary people of the two countries together - without the political hues, without the baggage of Partition, without the manipulations of the media, without the illicit agendas of the armchair experts.
The result is The Lighthouse Project - a platform where the ordinary Pakistani meets the ordinary Indian. And vice versa.
"The Lighthouse Project is run by a few Indians and Pakistanis on a volunteer basis. We share commonalities or stories about our cities. Pictorial articles too. Just to show what it's like on both sides of the border," Jamal, an interior architect in Lahore, told Catch.
Jamal longs for a peaceful equation between India and Pakistan. "I believe in the power of love and that it can change hearts," she says.
Jamal was approached by Abraham on Twitter, where they were already friends.
"Katherine discussed this idea and since I already had an inclination towards peace projects, I jumped right in. Though there are several projects going on, like all, we also aim to bring the people of both countries together. We share and write about the commonalities of both our countries as I thoroughly believe that there's a lot more that connects us than divides us."
Also read- #BajrangiBhaijaan revisited: BSF hands over 5-year-old Pakistani mute girl to Pakistani Rangers
Their website has been up only a few months and the response has been encouraging. And they deter any comparisons with other similar Indo-Pak peace projects.
"The Lighthouse Project comprises a team of young professionals and students from India and Pakistan dedicated towards bringing down the animosities, misconceptions and mental blocks that have survived in these two countries separated at birth," says Abraham, who lives in Pune.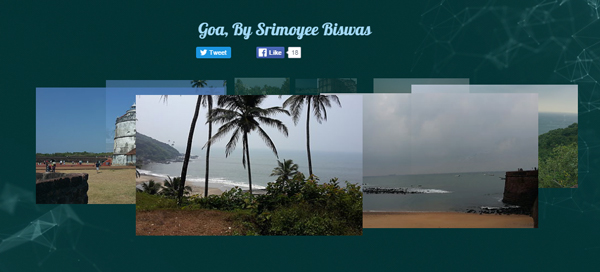 Abraham and Jamal work on the '3R motto' - Reform, Rehabilitate, Reconcile.
"The aim of our initiative is to reintroduce the everyday Indian to the everyday Pakistani. Our goal is to show the lesser known side of both neighbours with a special emphasis on art, literature and shared heritage. Our motto is to reform mindsets. That itself is the first step to peace and brotherhood," says Abraham.
Read more: Pak NSA's shared intelligence is basis of India's high alert today
On their website are pictures of Mohenjodaro, Lahore, Karachi. And Goa, Leh, Delhi. Pictures that make Indians and Pakistanis believe that a friendship is possible. There are scores of articles, too, which detail the routine of everyday lives that are not necessarily interrupted by bombings.
And lives on the other side of the border that hurt at the news of bombings.
Both Abraham and Jamal do not like being compared to organisations of a similar nature. But they do want to demolish the mainstream discourse of "enmity" that armchair experts and think tanks with an agenda perpetuate.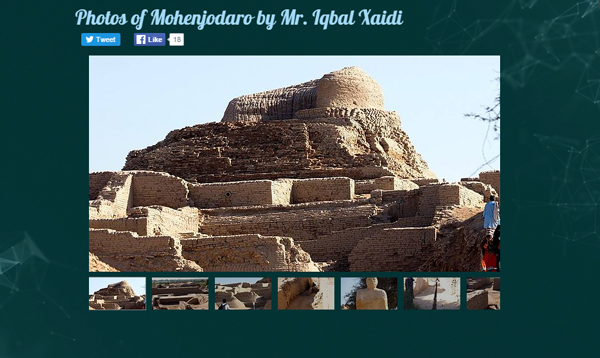 Why the Lighthouse Project? Because they see India and Pakistan as two ships lost in a sea of animosity and misunderstanding and the website serves as a beacon of hope.
Jamal wants to encourage the use of photography for peace-building. "Photographs can showcase how similar we are, people can get a glimpse of life across the border," she says.
For both, the common enemy is terrorism. They cannot forget the Mumbai attacks and concomitantly, they can never erase the Peshawar school massacre from their memories.
They know changing mindsets is no easy ask. But they want to give it their best shot. And they are sure they will win because they are dealing with mirror images. Of cities. Of people.
Edited by Payal Puri
More in Catch:
Opposition wins token victory in RS, forces change in vote of thanks
Why Shahbaz's release is also a story of the Taseer women's steely resolve
NGT committee member CR Babu disagrees with approval given to AOL event
Liquor barren Vijay Mallya flees to London; Can India get him extradited?