NGT committee member CR Babu disagrees with approval given to AOL event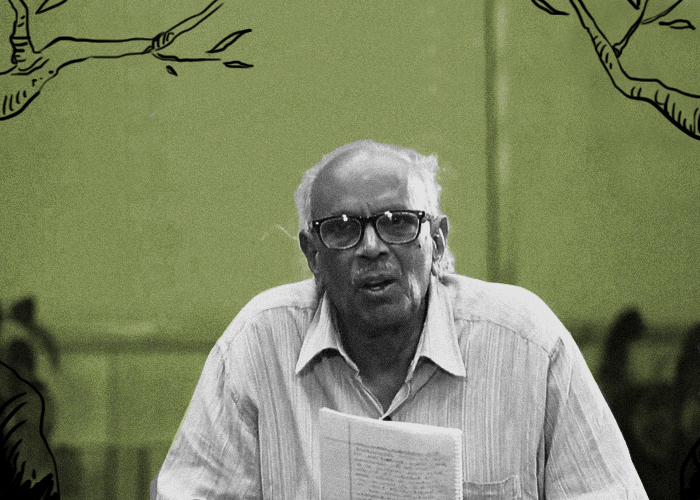 The decision
NGT has given the go-ahead for Art of Living\'s World Culture Festival on the banks of Yamuna
Prof CR Babu, a member of NGT\'s committee on the issue disagrees with the decision
He says Rs 100-120 crore needed to undo the damage. NGT\'s fine is just Rs 5 crore
More in the story
What damage will Sri Sri\'s event cause?
How bulk of the damage has already been done
Despite a huge public outcry, Sri Sri Ravi Shankar's Art of Living (AOL) World Culture Festival got the go-ahead from National Green Tribunal and is all set to start Friday.
One of the people who was part of the committee appointed by the NGT to look into the possible damage caused to the Yamuna flood plains, Delhi University professor CR Babu, says it might already be too late to do anything.
Repairing the damage already caused flood plains will cost nothing less than Rs 100-120 crore, and will take at least three years. Some of the effects of Ravi Shankar's event are already beginning to show in the ecology - the plants and birds for whom the flood-plain is home.
Read- Between the lines: NGT didn't stop #AOL event, but there's more to its order
In an interview to Catch, Professor Babu, who has surveyed the site extensively, talks about the extent of damage done to river Yamuna, for whose revival central government has already spent thousands of crores.
Some excerpts:
Could you share with us, some of your observations on the damage caused to Yamuna's flood plains, about which you submitted a report to the NGT?
What I saw there was that the flood-plains have been completely levelled. This will have a major adverse impact on recharging of groundwater. This will also result in reduction of the flow of flood waters.
It has changed the natural topography quite a lot and will cause serious damage to the ecology of the area.
The construction for the event has flattened flood plains which were home to many aquatic plants
Second, these people have covered some of the wetlands. Some of these wetlands were used to treat the Barapullah sewage and cleanse it, this ecological function has now been lost. They have also killed some other wetlands.
Third, they have laid there a network of roads, which has resulted in destruction of vegetation. The places where they laid roads had an important role to play. This space was used to provide habitation to birds and local animals, undo some of the damage done to the ecosystem.
What do you reckon is the cost of the repair work to be done in this area, in terms of money and time?
The wholesale destruction caused in this area will take a long time to repair. In our report we have suggested that the money for this will have to be paid by the organisers of the event, because they have destroyed and polluted it.
My estimate is that at least Rs 100-120 crore will have to be spent to undo this damage. In terms of time, I think at least 2-3 years will have to be spent in restoring this place. After that nature will take its own course and heal itself.
Also read: AOL's event given go-ahead. Can these enzymes really clean up after itself?
In his interviews, Sri Sri Ravi Shankar has claimed that no damage has been done to the place while organising this event. Is he correct or not?
He has flattened flood plains which were home to a lot of aquatic plants. He might be thinking that he hasn't caused any visible and physical damage to the place but he has caused serious damage to the topography and some of its natural functions, of which he perhaps isn't aware.
Some people have argued that erecting temporary structures, which is what AOL has claimed all the time, doesn't need a formal permission by any authority. Is it true? Besides, AOL claims to have the necessary clearances.
For any activity on the floodplains of the river Yamuna, there is standing NGT order that a prior permission from them is required. If NGT or its principal committee doesn't approve, no event can happen on the banks of Yamuna.
On the second point, well they may have some permissions, but they have violated clauses even of those permits. I'll give you an example, you're not supposed to do any activity within 100 meters of the river but they've constructed roads right by the side of the river.
It has changed the natural topography and will cause serious damage to the ecology of the area
And leaving aside the question of permissions and other formalities, the reality is that these flood plains are already under high level of stress. If an event is carried out here in which more than 35,000 people are expected to participate, it will heavily burden and substantially damage the flood plains.
Now that NGT has cleared this order, do you think approaching a higher court would help?
It is too late already. 95% of the work has been completed, stopping the activity now doesn't serve any purpose. It should have been long time ago.
Edited by Aditya Menon